Southwestern chicken and veggie frittata is loaded with peppers, zucchini, leftover chopped chicken, a cheesy egg mixture and the perfect blend of spices. This baked frittata is easy to make and delicious for brunch or breakfast-for-dinner!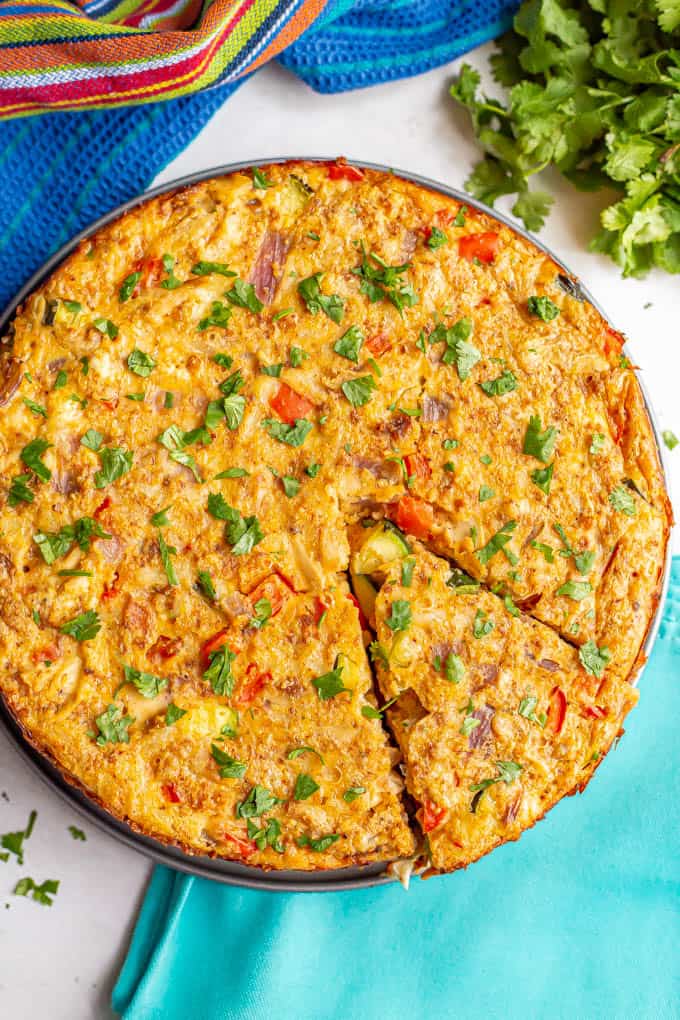 Tomorrow night is my annual girls gingerbread night, where us grown-ups ditch the kids and make our own gingerbread houses. We get pretty into it and there's usually some friendly trash-talking. And the inevitable collapse of someone's house. 😂 And of course there's plenty of food, wine, fun and laughter.
I can't wait!
And tonight I get to hang out with my neighborhood girls group and do a little ornament exchange. Ah, I love all the get togethers around the holidays!
Speaking of, let's get to this great breakfast recipe that's perfect for holiday brunches and Christmas morning.
Previously, I've shared my easy baked vegetable frittata, an easy vegetarian brunch or breakfast-for-dinner dish that my mom started making when I was a teenager.
(I was going vegetarian that year and this was about the only thing I'd eat with vegetables in it. 😂 At least I've made up for it and eat every vegetable in sight now!)
Today it's a fun flavor twist on that recipe.
This southwestern chicken and veggie frittata is loaded with peppers, zucchini and onion, a really creamy egg mixture (no cream or whole milk needed though) and plenty of chicken and spices to really punch up the flavor.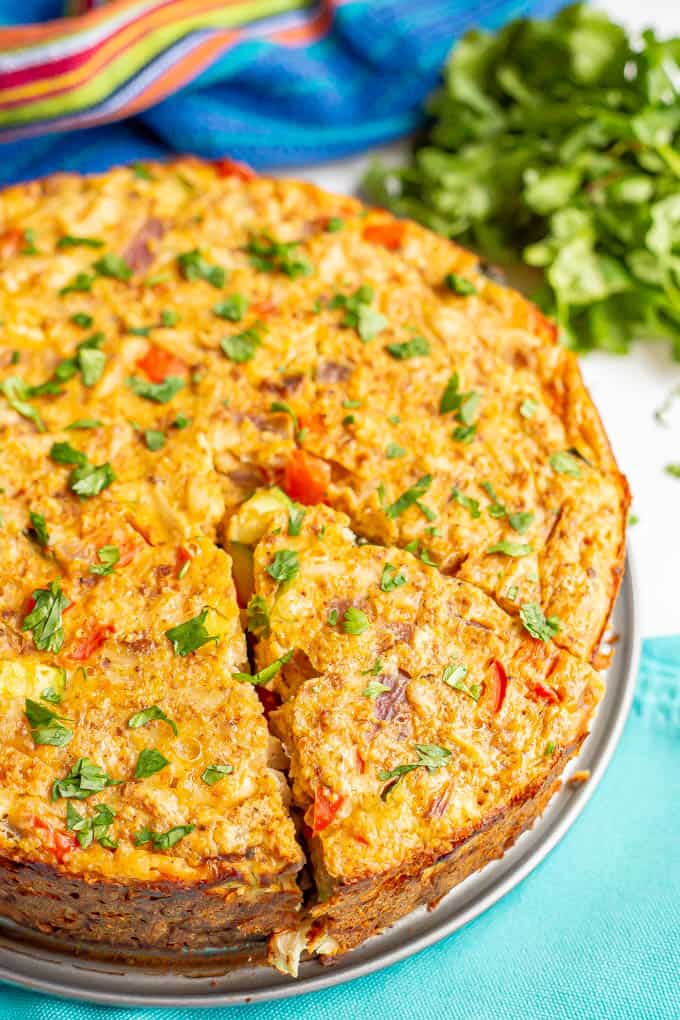 Plus, you should, of course, add ALL kinds of fun toppings to your plate! (Ideas on those to come.)
This hearty dish is great for brunch, to prep ahead for an easy breakfast and it's also great as a breakfast-for-dinner dish.
(We usually serve it with a simple romaine salad with Ranch dressing when we do that.)
Also, this smells incredible as it bakes! You are going to have some hungry people waiting around for this to be ready! ❤️…