Healthy Muffin Recipes
A collection of easy, kid-friendly healthy muffin recipes for all times of day: breakfast, school lunch, snacking, dinner and dessert!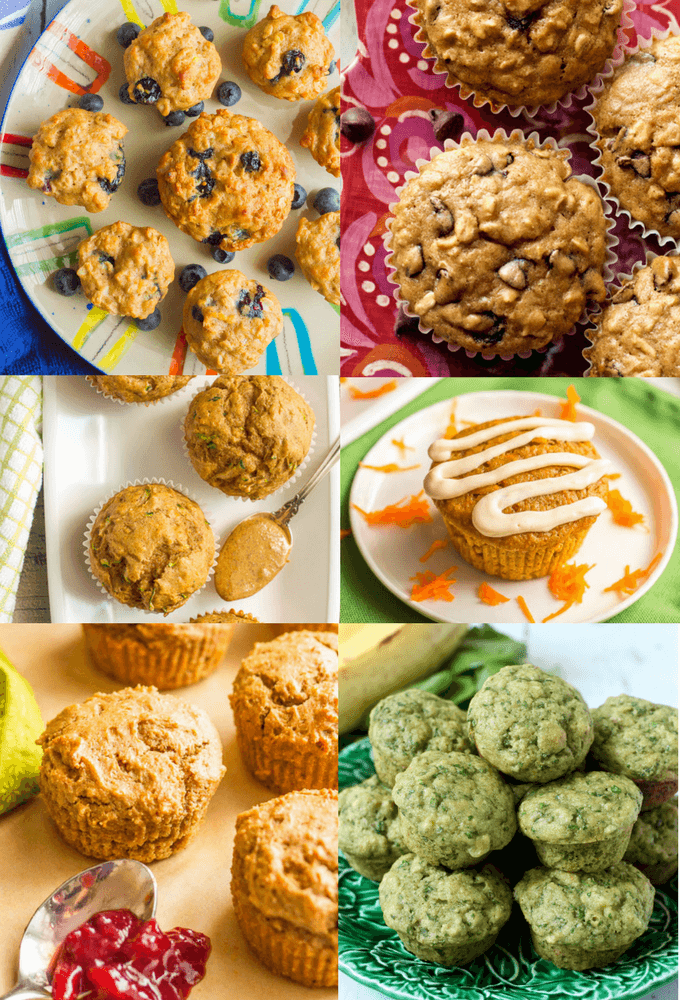 We are BIG muffin lovers in this house, at all times of day! My kiddos love them for breakfast, brunch, school lunch, afternoon snack and sometimes even savory muffins at dinner. Muffins all the time!
I've made thousands of healthy muffin recipes over the years and I love sharing them with you! There are plenty to browse below and plenty more I plan to add!
(You can sign up for my newsletter so you never miss a recipe. You'll also get my FREE e-book of easy weeknight dinners.)
Wondering where to start? Spinach banana mini muffins and whole wheat pumpkin muffins are some of our constant favorites.
Healthy peanut butter and jelly muffins are fun for lunch and easy cheesy cornbread muffins are great for a quick + easy dinner side, especially with soup or chili!
And if you're in the mood for a little chocolate (I know I always am!) you can't go wrong with my healthy chocolate chip muffins.
Hope you find some new favorite healthy muffin recipes!
XO,
Kathryn