Classic cucumber tea sandwiches are easy to make, soft and creamy, and a perfect dainty little bite to serve at tea time!
We are at the end of our first week of back-to-school and I'm really happy to see the weekend.
Both kids have been doing great! J, my youngest, started kindergarten and has had a really fun first week at his new school.
M, my daughter, is in 3rd grade but moved to a new school this year, so I was also holding my breath for her and hoping all went well.
She already loves her new school, is making friends, has an amazing teacher, and is happy, happy. 😊
I couldn't ask for more! Except a weekend to recover from the chaos! I'm waffling between packing it full of all kinds of family fun – amusement park, pool time, bowling and more – and letting us all just chill and be lazy, playing Lego's, doing puzzles, reading books and watching movies.
Maybe something in the middle. We shall see…
But now, let's get to the reason for today's teatime recipe.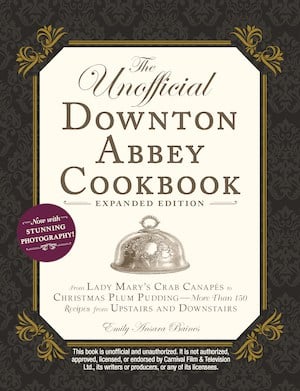 I recently got a copy of The Unofficial Downton Abbey Cookbook, which has been expanded and updated with new photography.
The re-release is perfect, too, as the Downton Abbey MOVIE is coming out soon!! I'm so excited!
So in honor of the Downton Abbey premiere (which is Sept. 20 here in the U.S. if you're counting down the days), I wanted to share a fun recipe from the cookbook.
And while the Seven-Hour Leg of Lamb and Lobster Thermidor recipes sounded amazing, um, that's not going to be happening in my kitchen.
Instead, we're keeping it simple, keeping it classic and keeping in line with what I would actually love to have at a little pre-movie party.
These classic cucumber tea sandwiches!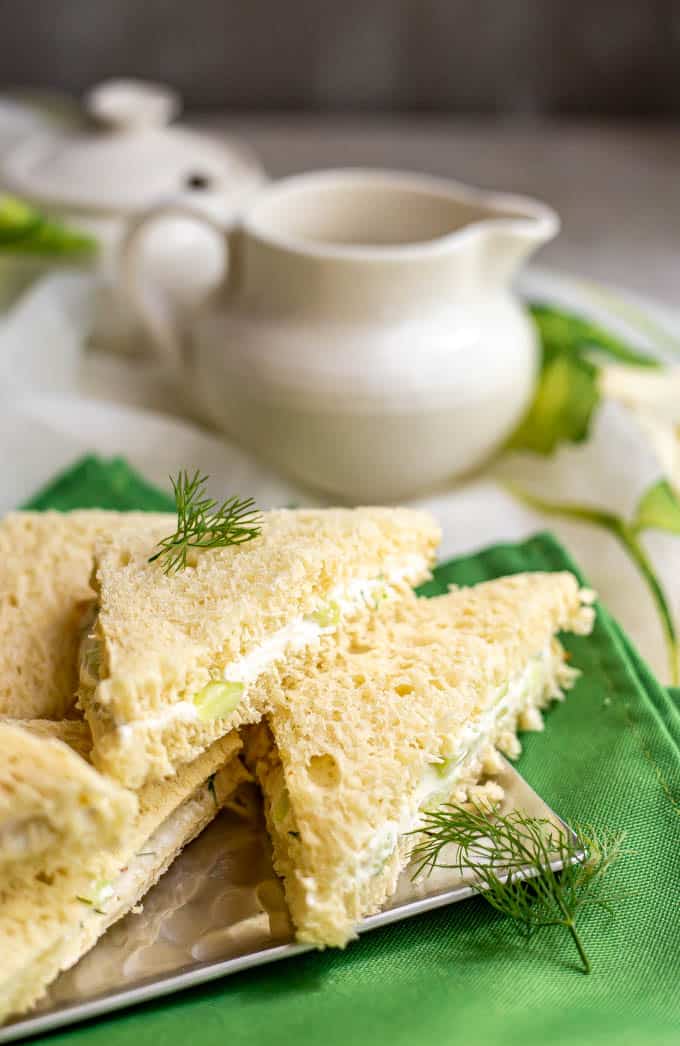 First though, a few fun quips and facts from the cookbook that I found interesting…
Legend has it afternoon tea originated with one of Queen Victoria's ladies-in-waiting, who noticed the Queen often felt hungry around 4 p.m. She began to serve tea with a few breadstuffs and soon, teatime had taken over England.
A true tea sandwich has the crusts removed only after the sandwich has been prepared and not before.
A courteous hostess doesn't ask if her guests want another cup of tea. She continues to refill their cups until they say they have had enough.
It is not proper etiquette to hold a teacup with the pinkie finger extended. It should be tucked in and curved back toward the wrist.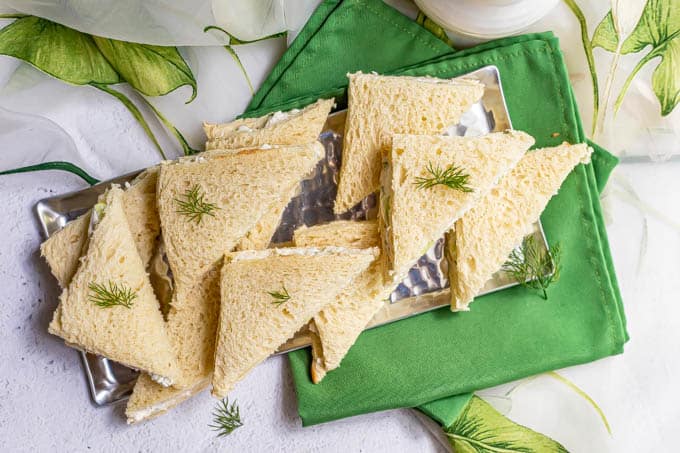 …