Easy cheesy cornbread muffins are whole wheat, naturally sweetened and made in just one bowl! They go great with soups and chili for a yummy dinner and can also be packed in a school lunch box!
This post is sponsored by Horizon Organic. As always, all thoughts and opinions are my own.
Happy start to a new week!
We had SUCH a fun weekend! M finally got the hang of her bike without training wheels and seeing the pride on her sweet face just fills up my heart. 💕
We also took the kiddos to their first NFL game and they LOVED it! Of course, I gave in and let them have some stadium food… normally, I'm a big NO on anything junk food or processed. And definitely no fast food.
As for me, I always get a roasted veggie + quinoa salad they have in one concession area. It's amazing. My husband says it's un-American but I just smile and dig in. 😊
The Panthers lost the game, but it was still a really good time!
Aaaaannnnddd… since Friday, we are now officially into FALL!
I adore summer but after Labor Day, I'm kind of ready to get on with it. Because I super duper love fall and all the leaves and sweaters and boots and pumpkins and chilly evenings. 🍁🍂🎃
And the soups. And stews. And chilis. 😊
Do you know what goes great with all those warm, comforting fall and winter dishes?
Cornbread!
You know what's even better?
Cheesy cornbread!
And how do you make it super easy and super fast?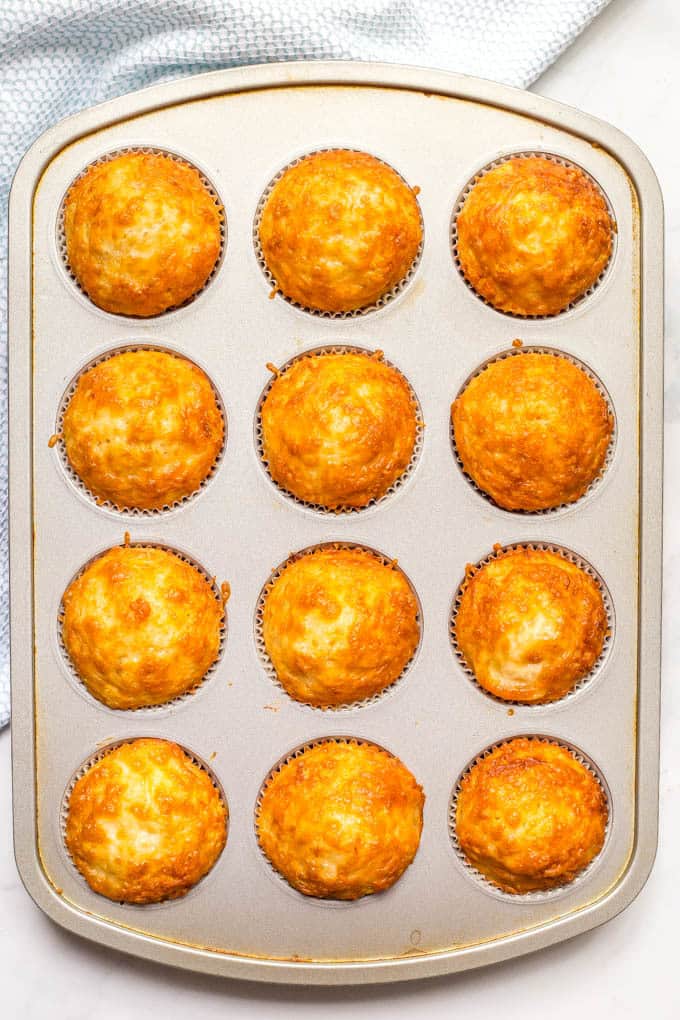 One-bowl easy cheesy cornbread muffins that cook in about 12 minutes! 🙌🎉❤️
Seriously though, we make these ALL the time!
Cornbread is a long-time Southern favorite and I know plenty of families who grew up having cornbread almost every night. Cause it's so easy and so fast.
Mine, of course, is a little lightened up. You know me 😉…