Teriyaki chicken pineapple kabobs are a fun and flavorful recipe for the grill (or oven) with tender chicken, peppers, fresh sweet pineapple and an easy teriyaki sauce that doubles as a marinade and sauce for basting and serving. Perfect for a family dinner or a BBQ party!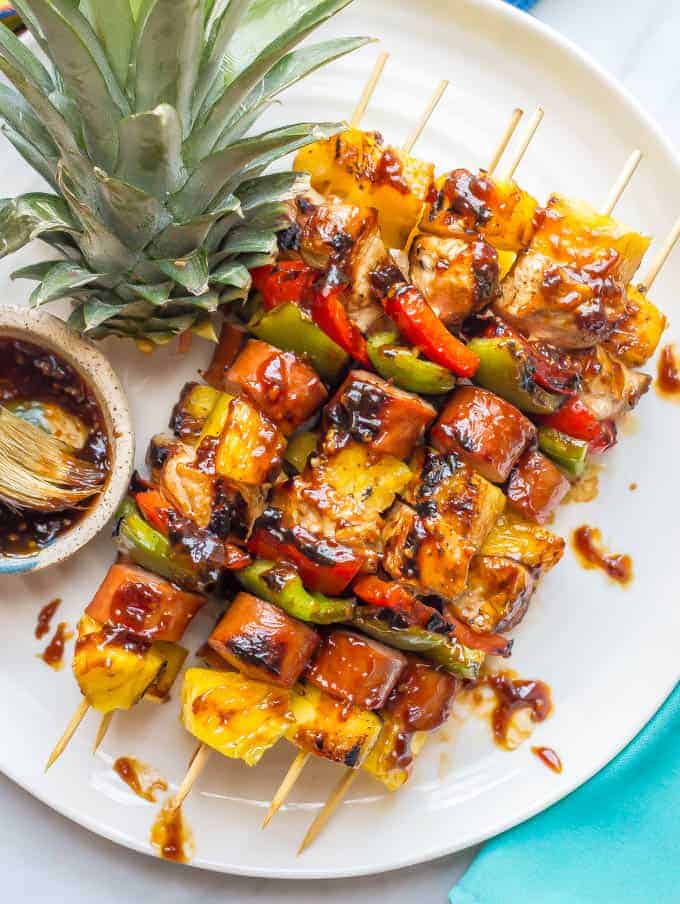 Today, my sweet baby girl turns 7. Cue the dramatic sigh and tear trickling down my cheek…
It's hard to believe it's been 7 years already – I can remember so clearly being pregnant with her, being in labor with her and holding her as an itty bitty baby. Oh how she loved to be held ALL the time!
On the other hand, there have certainly been some LONG days and nights over the years where it seemed like time was slowing down. And there's been plenty of worry and mom guilt along the way, too.
But today I'm going to focus on celebrating the amazing kid she has become.
She truly fascinates me and I love watching her creative mind explore and build and imagine and wonder. I can't wait to watch her grow and see who she becomes over these next seven years. Happy birthday M! I love you with all of my heart. 🎂💕
OK. Food time. (Something she's always up for!)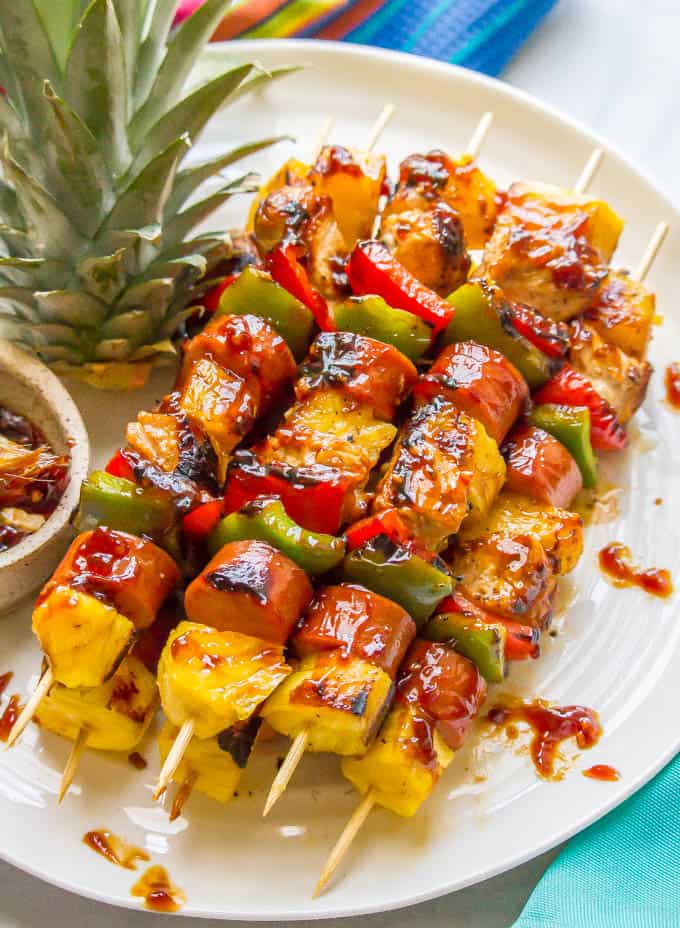 Kabobs to me are such a great family-friendly food.
I mean, who doesn't love dinner on a stick?
Previously I've shared my sausage pineapple kabobs with BBQ sauce and my chili lime chicken kabobs with peppers, farro and creamy adobo sauce.
And today's it's these fun and flavorful teriyaki chicken pineapple kabobs.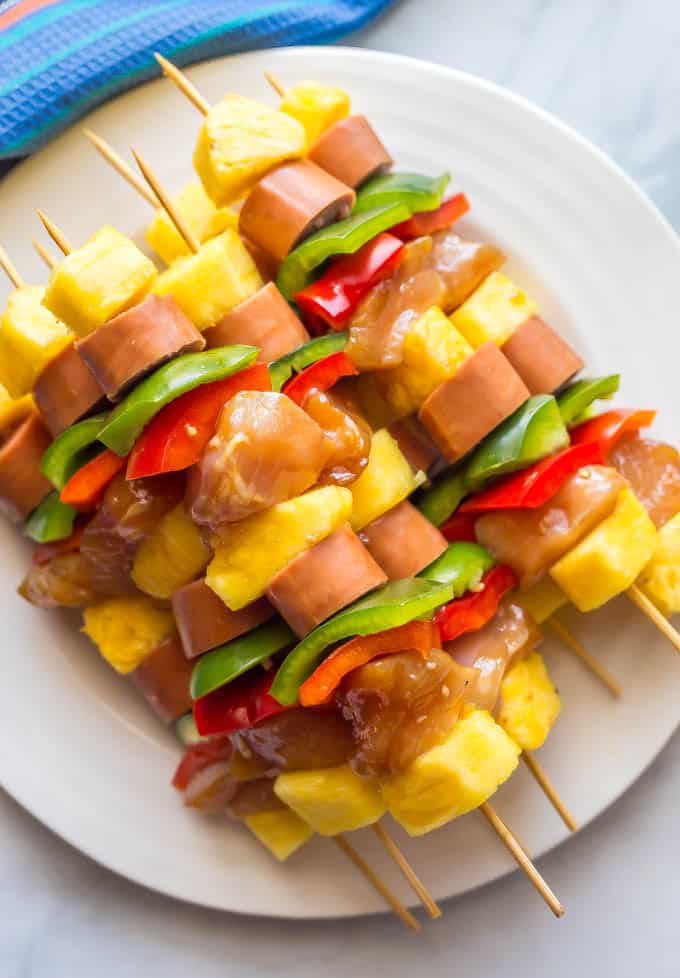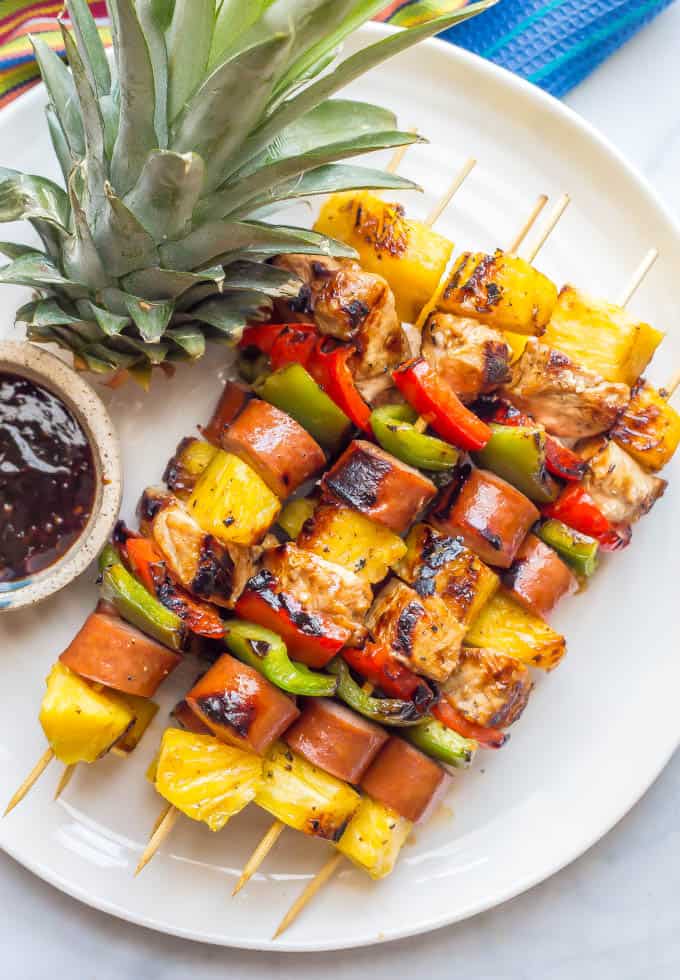 We've got chunks of chicken and sausage, peppers, red onions, fresh sweet pineapple chunks with an easy teriyaki sauce to use both as a marinade and to baste with while grilling (or as a dipping sauce to serve). Double-duty!
Your weekend BBQ game will be strong with these kabobs!…