Spicy chicken patties are a really simple, easy recipe and can be used for wraps, salads, sliders, with a sauce or alongside some eggs with breakfast. Paleo, gluten-free and whole 30-approved, these patties will become a new favorite!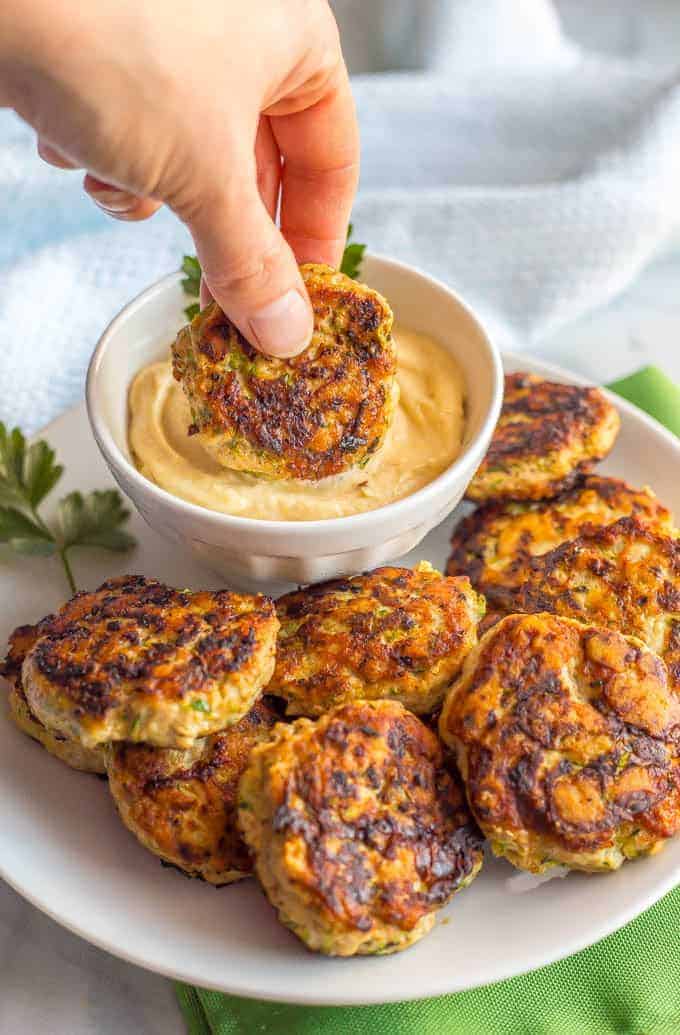 I'm freshly back from Costa Rica and wow, you guys…
We had a seriously amazing time. My husband and I were celebrating our 10-year anniversary and just loved every minute!
We had some beach time, rode ATVs and did an amazing canopy zip line tour followed by a waterfall hike, traveled inland to the Arenal Volcano area (and hiked to the volcano), horseback riding through the rainforest, hot springs and so much more.
It was a quick trip but we packed so much in, it felt luxuriously long! 💕
We got back late last night and while I'm not exactly ready to dive into work this week, I'm putting on my big girl underwear and pushing through… so on we go!
Today's recipe for these spicy chicken patties is for all of you who are doing a paleo, gluten-free or whole 30 diet this year.
I am not one of you, but I did briefly consider doing whole 30 this January. A friend was doing it and I knew I'd have the support.
But I also knew I'd have the Costa Rica trip in the middle of it. So that seemed like a terrible idea. 😂
But I have made some tweaks this month and gotten back to my cleaner eating ways after the holidays.
And I wanted to share with you one of my easy favorites that is super versatile.
These spicy chicken patties are based on my 5-ingredient zucchini turkey burgers and are an easy addition to a paleo lunch, part of a gluten-free dinner and even a fun whole30 breakfast. (See below for ALL the ways you can serve them. 😊)
…