No bake blueberry oatmeal cookie balls are an easy, 5-ingredient healthy snack that are super addictive – and also gluten-free and vegan!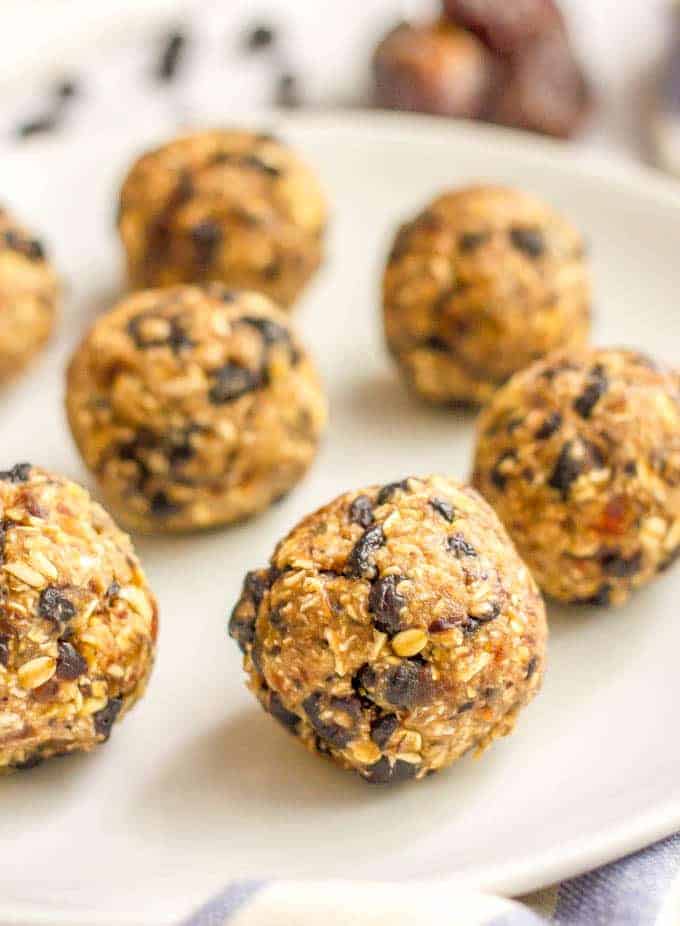 Happy Friday eve!
Doesn't that just sound delightful? Better than just Thursday, though that means thirsty Thursday, which is always welcome. 🥃🍷🍹
But we're close to the weekend. So close.
And it has seemed like a long week, since I'm coming off my fun girls beach trip, so I'm looking for all the silver linings! 😉
Speaking of making the best of things, today's recipe has been a long time coming.
I first photographed these no bake blueberry oatmeal cookie balls late last summer. And then never did anything with those photos.
I can't even remember why now. The folder of pictures just sat on my desktop for months, feeling sad.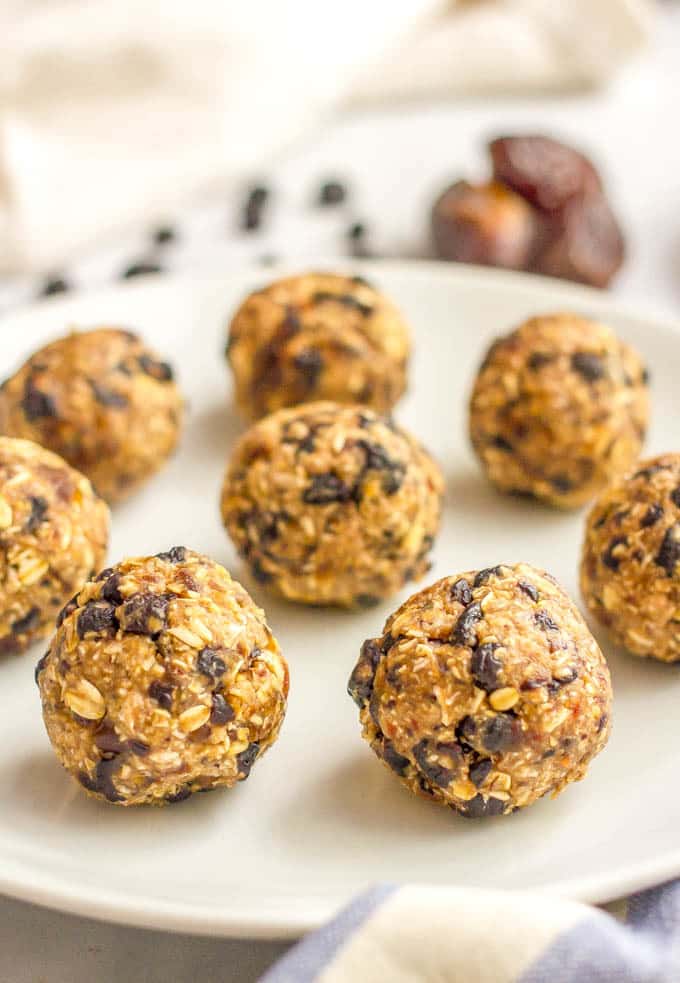 Back in May, I decided I would have to post these scrumptious little blueberry oat balls.
I mean, summer is all about no-bake snacks, right?!
But then I didn't really like the pictures anymore. Of course. 😞
So I made these cookie balls again to take new photographs. And then a new folder of photos sat on my desktop for a few months…
I'm really not forgetful and I'm normally super organized, to the point of almost overdoing it. But these kept getting overlooked.
Anyway, I finally wrote these blueberry oatmeal cookie balls onto my editorial calendar for this here blog and VOILA, you are finally getting to see them!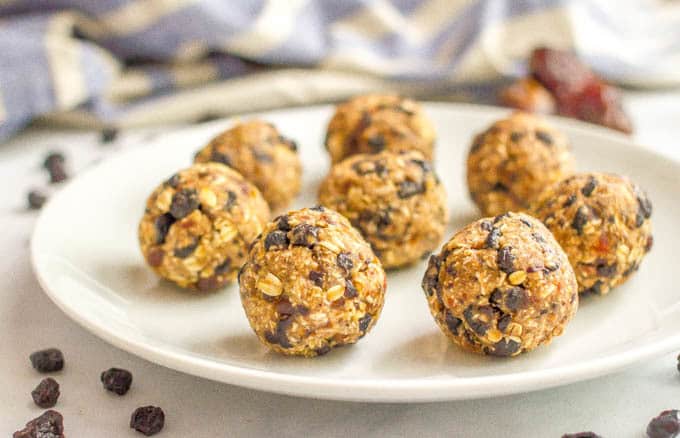 (By the way, I kinda hate these photos, too. But I just couldn't bring myself to do it over a third time. Probably would have been the charm… Ah well!)
Despite all the delays, I think they are still perfectly timed. #orsoIamtellingmyself #silverlinings
We're in back-to-school season, so a quick + easy snack like this is perfect – great for after-school or for a little lunchbox treat.
And we're still in August, so it's hot as all get out (especially here in North Carolina) so no bake is very welcome….