This cold chili cheese dip takes minutes to mix together and is delicious served with chips and veggies for an easy party or tailgating snack! It's also gluten-free and vegetarian.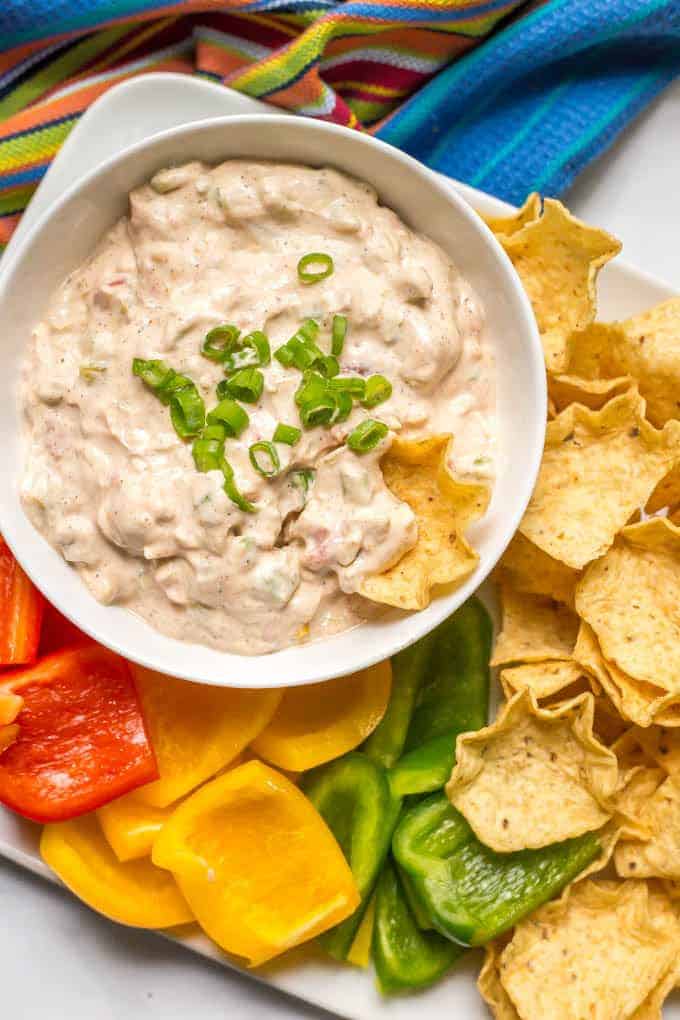 Happy Thursday, my friends!
I hope you are having a great week! I had a mom-daughter date — with MY mom — to go see the ballet The Red Shoes earlier this week. We grabbed some Spanish tapas beforehand and just had a fun night together!
And I'm excited for a date night with my husband tomorrow night to see our Charlotte Symphony Orchestra perform the score to the first Harry Potter movie. It's going to be an annual thing and I can't wait to see it!
I've also got a gender reveal on Saturday for a friend (we all think it's gonna be a girl but she thinks a boy), J has a birthday party and we're hoping to make our annual family trip to the pumpkin farm, which also has a hay ride and petting zoo.
So many fun things going on!
And today I'm excited to share one of my favorite cold dips for tailgating and game days!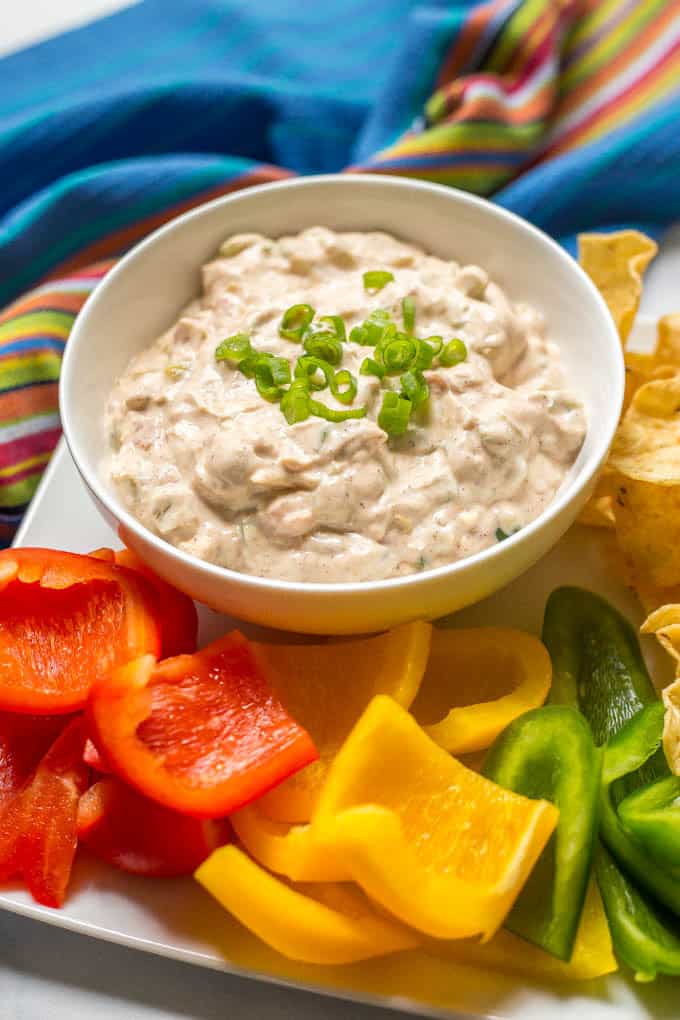 Now, some chili dips are warm, full of beans and meat, and basically a mini dinner, served in snack form.
I've got nothing against that at all!
But this cold chili cheese dip is way lighter and perfect for munching on during game day, at a tailgate, for parties or anytime you just need a yummy bite!
It's also gluten-free and vegetarian, which is great for an easy cold party dip for serving a crowd….