Easy spicy roasted potatoes require just a few pantry ingredients to create a truly delicious side dish with a bit of a kick! These potato wedges are crispy and crunchy on the outside with a tender, fluffy center.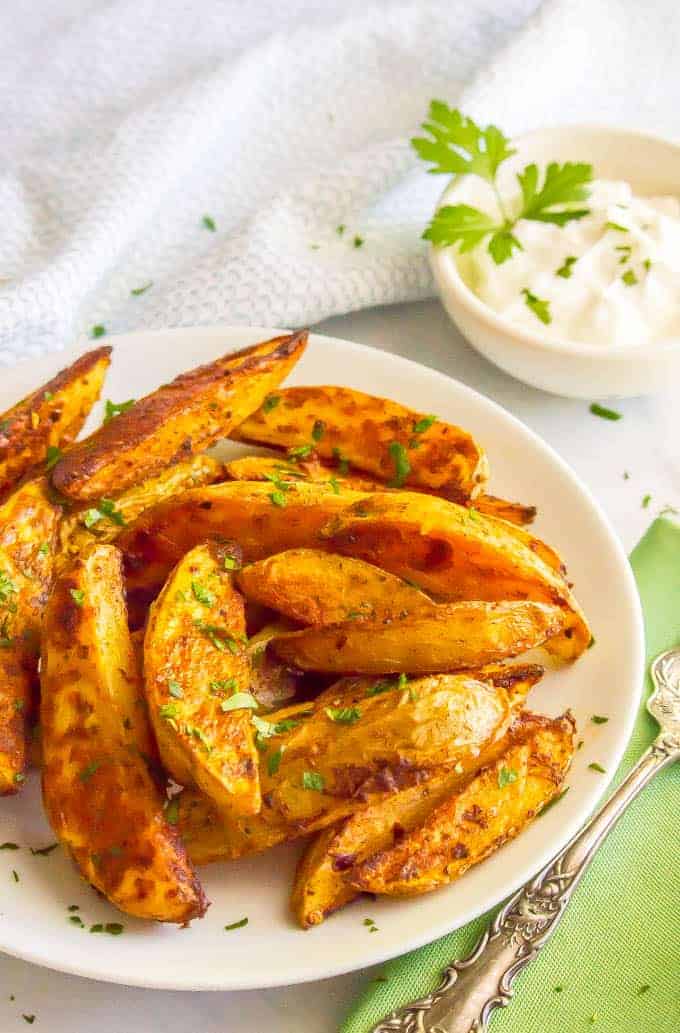 This weekend was both long and short, if that makes sense.
My husband was out of town on work so I was flying solo with the kids. Which is the part that made the weekend seem really long. 😂
On the other hand, they are pretty great kids and we had a fun weekend of going to the pool, running errands, cooking and watching some movies. Not too shabby.
And now somehow, it's already Monday. And I wasn't quite prepared for that. Nothing new there though, huh?! Sucking it up and soldiering on… and getting on with the food!
You guys remember my undying love for potatoes, right?!
It's probably my favorite starchy side for dinner and we make my 10-minute microwave baked potatoes a couple of times a week.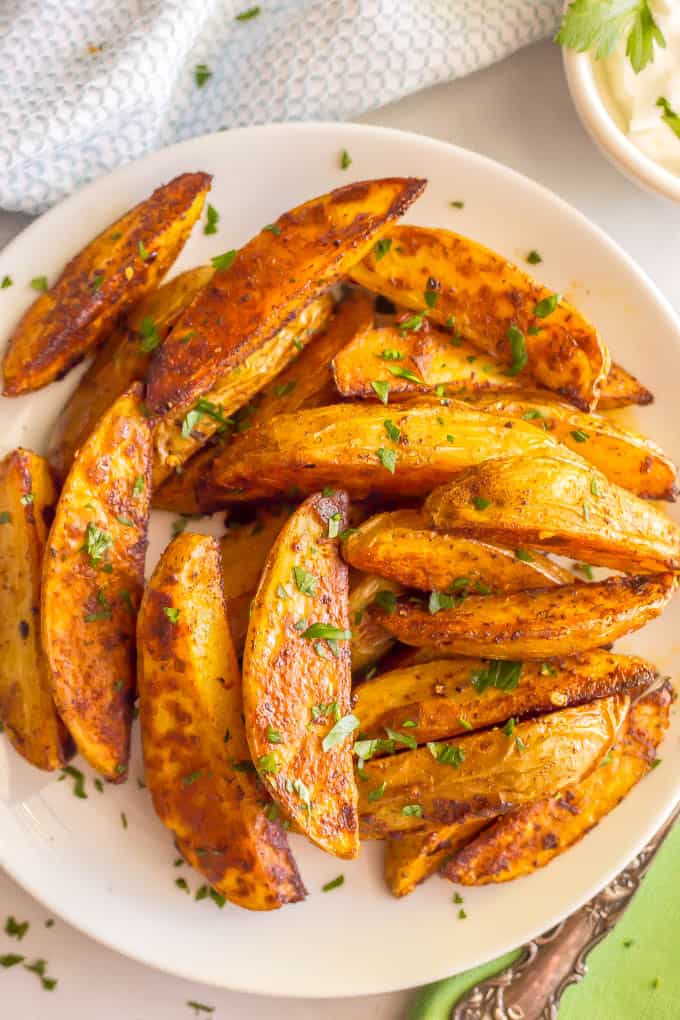 Now, because I often go so basic, I realized I haven't shared nearly enough potato recipes with you on the blog.
I've selfishly been keeping too much potato goodness to myself. You forgive me though, right?
I think these easy spicy roasted potatoes will help with that.
These oven baked potato wedges are coated in a mix of spices (all basic pantry ones here, nothing crazy) and roasted until they are crispy and crusty on the outside and perfectly fluffy and tender on the inside.
I mean, does it get much better?!
And you know I love a little kick to my food, so I added in some red pepper flakes to give these some heat on the back end.
You can always reduce the amount if you want to tame them down a bit, or if you have kids like mine that are still total wimps when it comes to a tad bit of spice. 😔
I'm working on it….