A delicious, moist and light whole grain blueberry yogurt bread!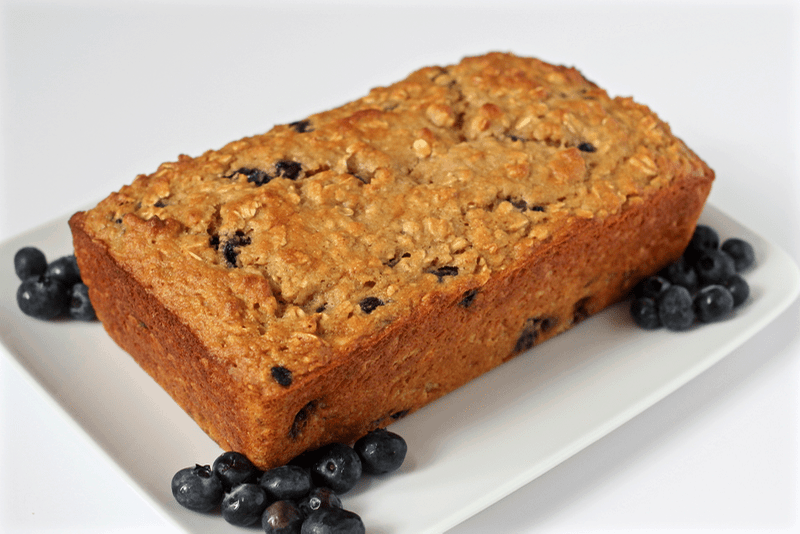 I am so in love with this blueberry bread. I love it for breakfast, I love it for snack, I love it for dessert.
I love the loads of blueberries throughout. They bring sweetness, softness and a burst in your mouth when you take a bite. I love the major moistness that comes from the yogurt used in the batter. I love that it's whole grain. I love how ridiculously light it is. No butter, no oil, no heaviness.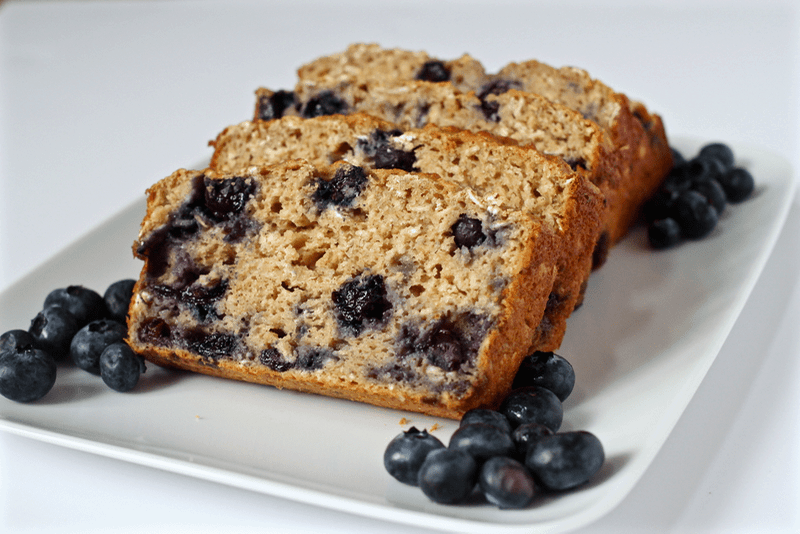 It's not just me, either. Our whole family loves this bread. Everyone I've ever made it for has loved this bread.
But I must warn you, it's so addictive. You should probably go ahead and make two loaves.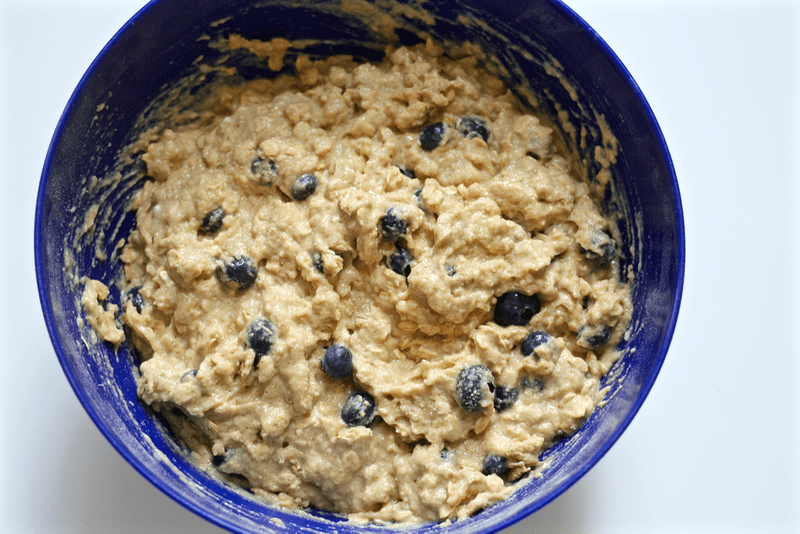 The most recent time I made this bread, I gave it to the teachers at my kids' preschool for their monthly teacher breakfast (along with a batch of healthy chocolate chip muffins). Then I immediately missed it and made another loaf the next day for our family. Whew. Problem solved. Until it ran out in just two days...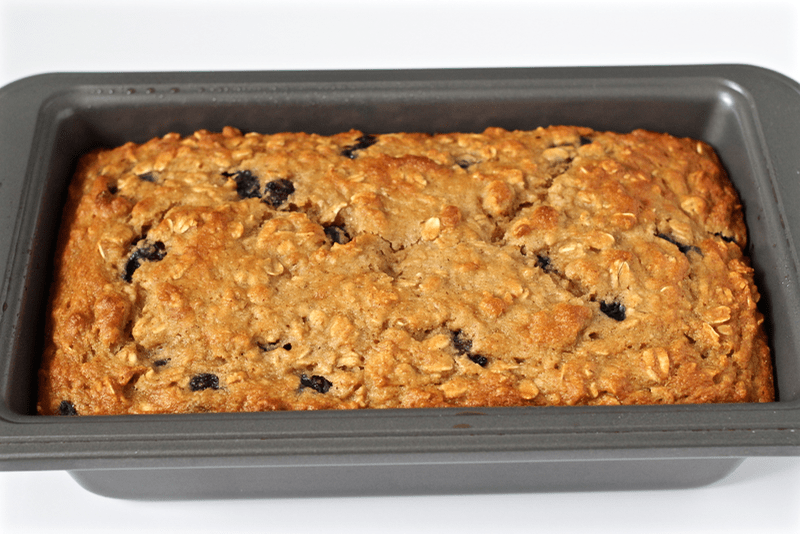 Fortunately, it takes just 10 minutes to mix together and get in the oven, so it's easy to put together. It also freezes great, so you really should double up and make two loaves. One for now, one to discover later as a wonderful surprise tucked away in your freezer. Or one to give away, cause it's nice to share when you've got such a delicious little recipe.
Go get your blueberry bread on. Enjoy!
Yield: 1 loaf
Whole grain blueberry yogurt bread
A delicious, moist and light whole grain blueberry yogurt bread!
Ingredients
1 ½ cups whole wheat flour (I use white whole wheat flour)
1 ½ cups oats (I use old fashioned)
scant ¾ cup sugar
2 teaspoons baking powder
1 teaspoon cinnamon
½ teaspoon baking soda
½ teaspoon salt
1 ½ cups plain yogurt (low-fat or fat-free)
⅓ cup applesauce
2 large eggs
2 teaspoons vanilla
1 cup blueberries (fresh or frozen)
Instructions
Preheat oven to 350 and grease a 9x5 bread pan with cooking spray.

In a large bowl, whisk together the flour, oats, sugar, baking powder, cinnamon, baking soda and salt.

In a separate bowl, stir together the yogurt, applesauce, vanilla and eggs until well combined.

Make a well in the bowl with the dry ingredients and add the wet. Stir to combine but don't over mix.

Fold in the blueberries but again, be careful not to over mix (or burst any of the blueberries).

Pour the batter into the bread pan and bake at 350 for about 50 minutes, or until a toothpick inserted into the center comes out clean.

Let cool completely and then slice and serve. (Or freeze for later.)
Notes
After the first two days, if it makes it that long, the bread is best stored in the fridge. It freezes great, too, so you can wrap up half of it for later - or make a double batch. Highly recommended.
Adapted from The Lemon Bowl.
Nutrition Information:
Yield:
10
Serving Size:
1
Amount Per Serving:
Calories:

219
Total Fat:

3g
Saturated Fat:

1g
Trans Fat:

0g
Unsaturated Fat:

2g
Cholesterol:

39mg
Sodium:

306mg
Carbohydrates:

43g
Fiber:

4g
Sugar:

20g
Protein:

7g
** What's your favorite quick bread? Do you ever double it to save some for later -- or to give away to friends?