Ideas and recipes for the best foods to take to a new mom! Plus, other ways to pamper and help her in those early days.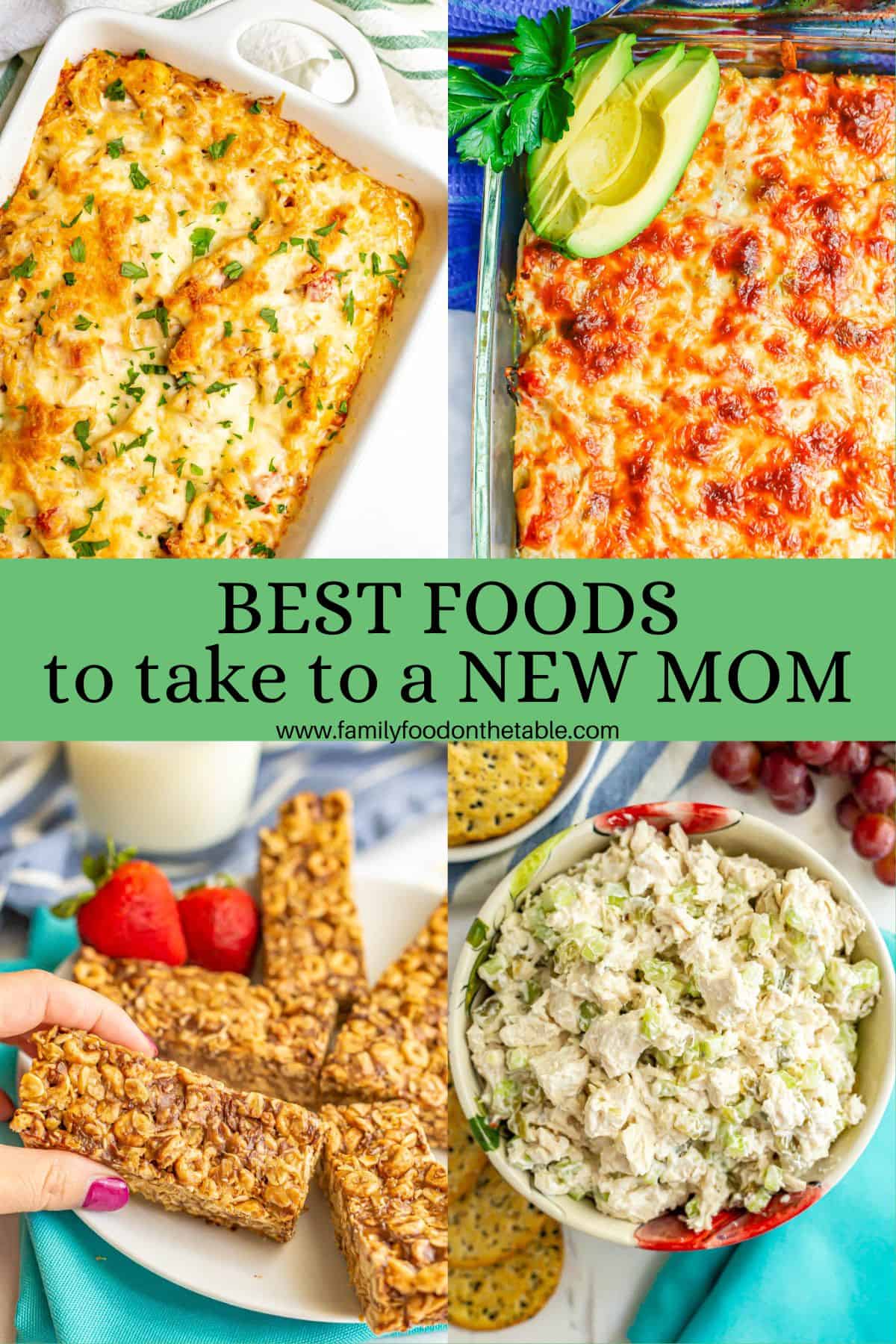 I love taking food to a new mom. It's such a sweet way to love on her and her family. It brings nourishment, strength and comfort.
Over the years, I've been loved on in these ways and had a chance to dote on new moms quite a bit. It always feels so important.
Not only are you meeting a brand new baby, but you're seeing your family, your friend, your neighbor in a whole new role. A whole new light.
In some ways, you can't go wrong.
ANY effort is appreciated, any visit, any food, any help is more than welcome. But I think there are some best practices to be had.
Settle in, cause I'm giving you the full run-down.
Tips on Best Foods for a New Mom:
* Take snacks, too, not just full meals. New moms don't always have the time or energy to sit down for a whole dinner. They may want to munch on something and get back to nursing or resting or - gasp! - sleeping, if that's an option. Sometimes it's easier to have quick and easy low-maintenance snacks.
* One-handed foods are gonna be a hit. I had me some clingy, clingy babies. Both just wanted to be held and rocked and held and rocked (and fed, fed, fed) all hours of the day and night. Take foods that can be managed easily while holding an infant.
* There's more to food than just dinner. I loved having dinner meals delivered - what a huge time-saver for a new mom. But don't forget about breakfast, lunch and daytime snacks, too. Moms have to eat around the clock to heal and to keep their energy up to care for those precious babies. And during the day, her partner may not be around to help, so foods for all hours are welcome.
* While it's thoughtful to make a whole huge casserole for a new mom, it's even more thoughtful to go ahead and prep part of it for the freezer, so she doesn't have to. Make your meal, portion out a couple of servings to eat now and pack up (and label!) the rest for her freezer, so it's ready to go.
* Send healthy, wholesome foods. New moms need good nutrition and plenty of energy to take good care of themselves - and their new baby (particularly if they are nursing). Make the nutrients count with real foods, not processed junk.
* Label everything. Also write out any notes (heating instructions, freezer instructions, etc) on a piece of paper so she can reference it later that day/week. Her head will be too full to remember the details that you spout at her during your visit.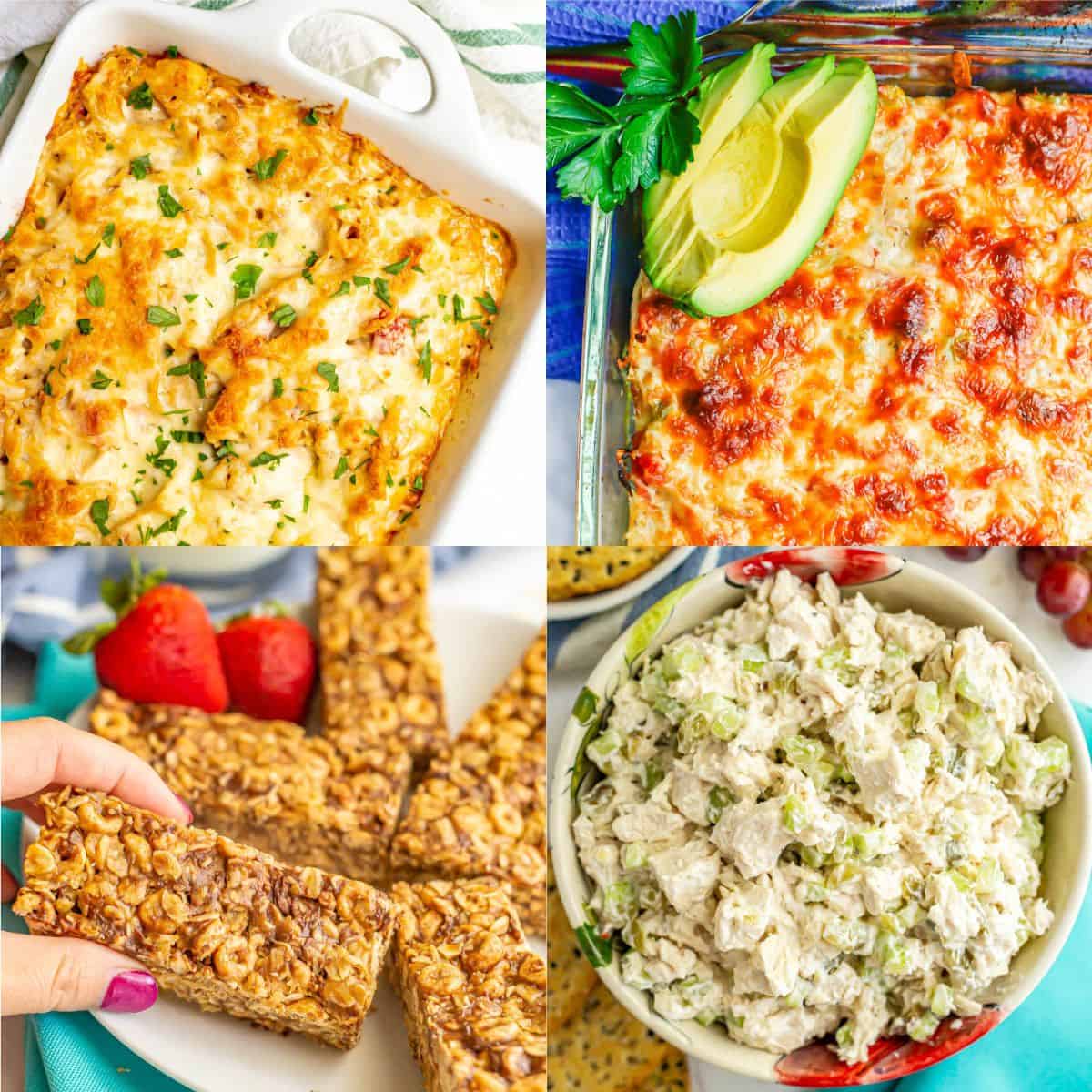 So, now that we've covered those basics, what food should you take?
Here are some of my favorites to make and take to hungry mamas.
Best Foods to Take to a New Mom:
Granola and/or trail mix
Muffins
Breakfast sandwiches
Banana bread, pumpkin bread, etc.
Grain bowl or veggie salad
Chicken salad or tuna salad
Hummus/dip with veggies and crackers
Granola bars or snack bars
Soup or chili
Casserole
Need some specific recipes? I've got you covered.
And definitely feel free to bring a few things - something for breakfast, a lunch or snack and a soup or casserole for dinner - or for the freezer.
Recipes to Make for a New Mom: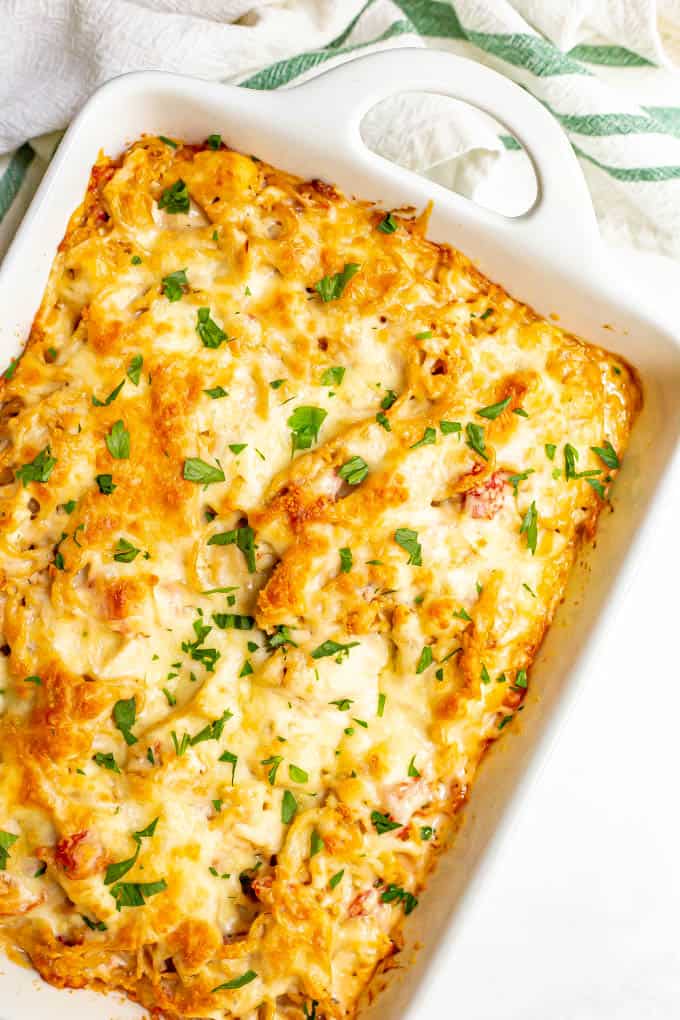 Want to show up with more than just food? That's a lovely thought, too.
Here are some great ideas of other things to take to a new mom.
Gifts for a New Mom:
Fresh flowers - She may not be getting out much, so bringing some brightness indoors is a welcome thing. Can't have enough those early days. They are great in the kitchen, in the bedroom, wherever she nurses the baby and even in her bathroom (cause she'll be there a lot, too). Real of fake plants work, too.
Candles, lotions, spa goods - She might not have much time to soak in the tub, but she'll appreciate feeling cared for all the same.
Magazines or a book - She won't be doing a lot of reading, but if she has some light reads to peruse as she's nursing or holding a sleeping baby, that can feel so refreshing.
Fresh fruit (apples, bananas, grapes, blueberries) - there were days where I would have killed for someone to bring me fresh fruit from the store because we were all out. Which leads us to...
Ask if there's anything you can pick up at the store. Maybe they are desperately low on paper towels or toilet paper. Or would kill for a rotisserie chicken. Offer your delivery services as part of your trip to the house. Even if they don't need a thing, it's a really thoughtful gesture.
And finally, here are some other wonderful ways to love on a new mom in your life during your visit.
You just never know what kind of night she's had or how the day has gone, so be prepared for whatever she needs right then.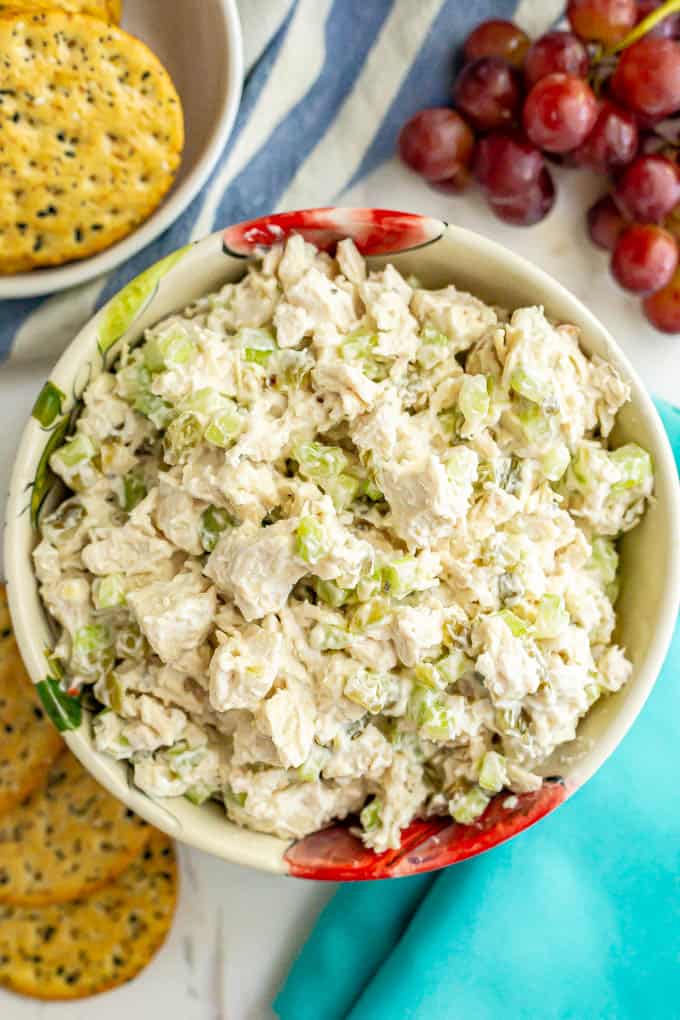 How to Help a New Mom:
Ask what she needs. Is she craving the adult conversation during your visit or is it one of those days where she just wants a few minutes to lie down/shower/have a moment while you watch the baby?
If you are a close friend or family member, ask if there is anything you can clean. Organize? How about laundry? Dishes? She will be forever in your debt.
Would she like you to take an older child or children outside to play for a bit? Or does she want you to take the baby so mom can have time with an older child?
Can you walk the dog? OR
Can you two put the baby in a stroller and go for a walk together? Fresh air is good and light exercise is good, if it's OK with her provider. If she's up for this, ask if she wants you to push the stroller. She might want to be hands off for a bit and not have to huff it -- or she might want to gaze at that baby the whole time. Only she knows.
I hope those are some helpful recipes and other tips on visiting a new mom. It's an amazing time and an amazing thing to witness and share in!
What were your favorite foods to receive as a new mom? What else would you add to this list?
Please share in the comments below so we can all get some new ideas!
XO,
Kathryn