A simple, step-by-step guide on how to butterfly chicken breasts, an easy method for making stuffed chicken or thinner chicken pieces.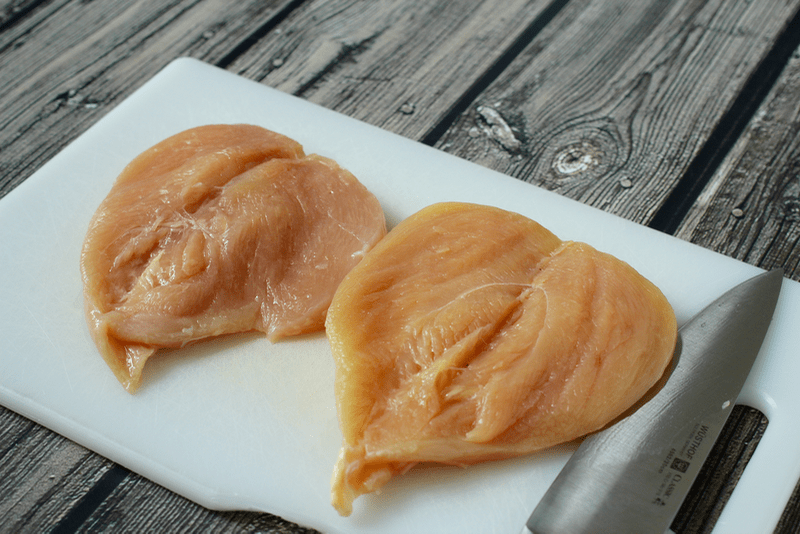 This is my go-to, easy way to do stuffed chicken. Yes, those little roll-ups are precious, but they also take more time. More time I'd rather spend doing races in the backyard or splashing in the bath with my kids.
And sure, I love to let my aggressions out by pounding on some chicken for 10 minutes every now and then to get it super thin and even, but most of the time, I'd rather keep it quick and easy.
Enter the butterfly chicken method.
You're basically halving the chicken breast, just not cutting all the way through, so it stays connected.
And you get a little canvas, perfect for filling with anything you like so you can fold the chicken back over and voila - it's stuffed!.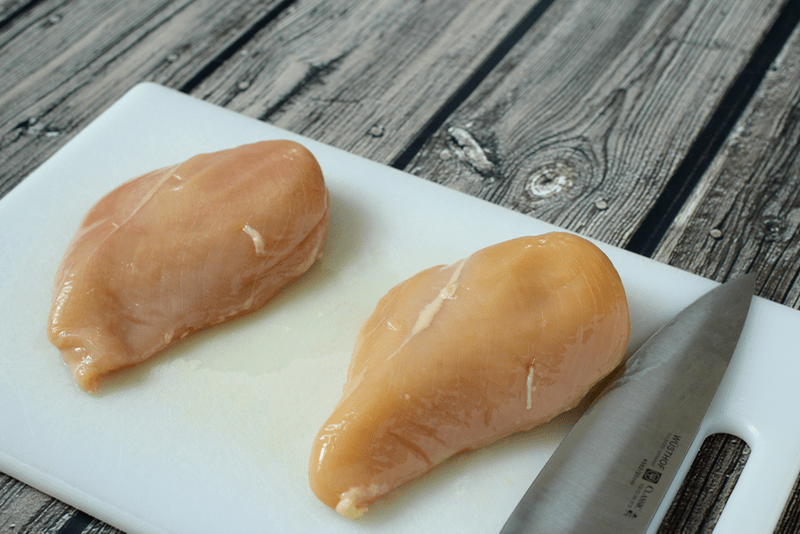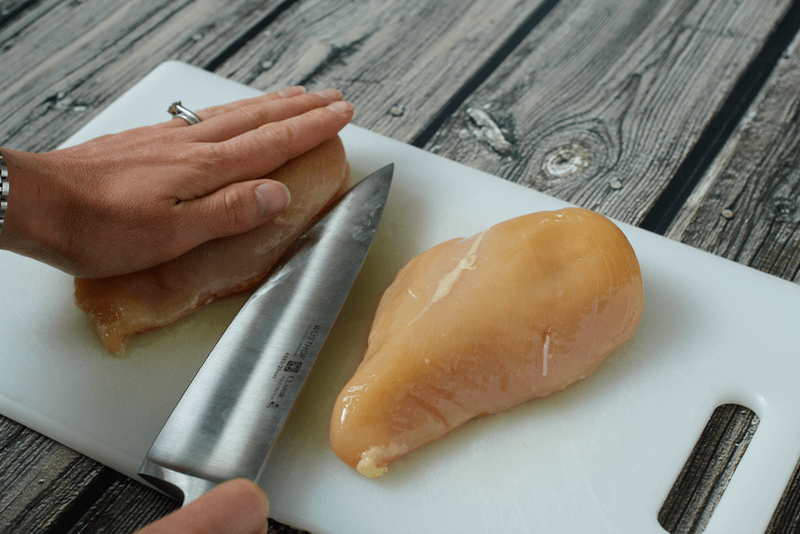 It's super simple.
You place one hand on the top of the chicken breast and use the other hand to guide a sharp knife horizontally through the middle of the chicken breast.
No need to be perfect - you can use a series of short cuts to keep things pretty even, until you get near the other edge of the chicken. Be sure to stop so you don't slice all the way through.
Then you just lift the top of the chicken and lay it down flat on your board - sort-of like opening a book.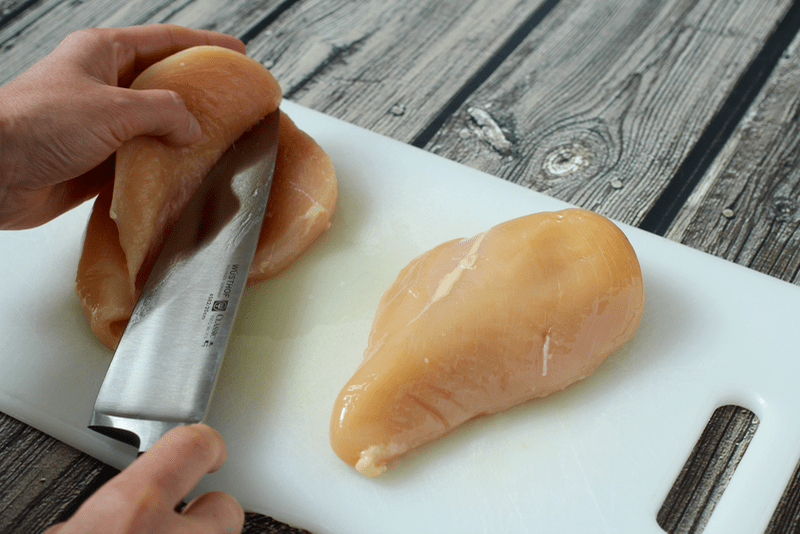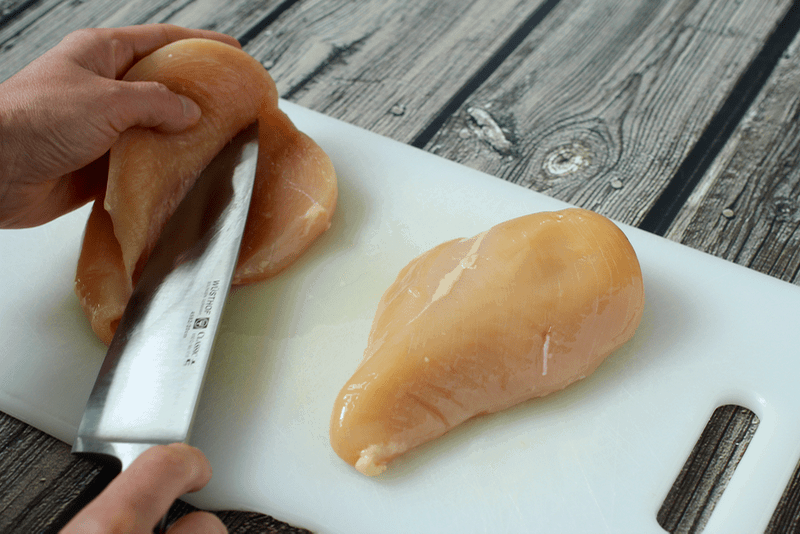 Then just season the inside of the chicken, if needed, spread your ingredients on one half of the chicken, fold it back onto itself and you're ready to bake. I don't even bother with toothpicks. They stay together just fine on their own.
We're keeping it super simple here, folks.
You are officially ready to rock some easy stuffed chicken.
Pizza-stuffed chicken is one of our family's favorites for this - I bet you're gonna love it! Or check out these 11 stuffed chicken recipes for more inspiration.
Happy cooking!
XO,
Kathryn