The Healthy, Quick & Easy Baby Food cookbook provides 100 recipes to walk you through every stage of your baby's journey with food. It includes naturally wholesome, no-fuss baby food purees, finger foods and toddler meals for your growing child.
The recipes are all 5 ingredients or fewer and 10 minutes or less to prep. And every recipe includes allergen tags so you can easily choose meals suitable for your baby.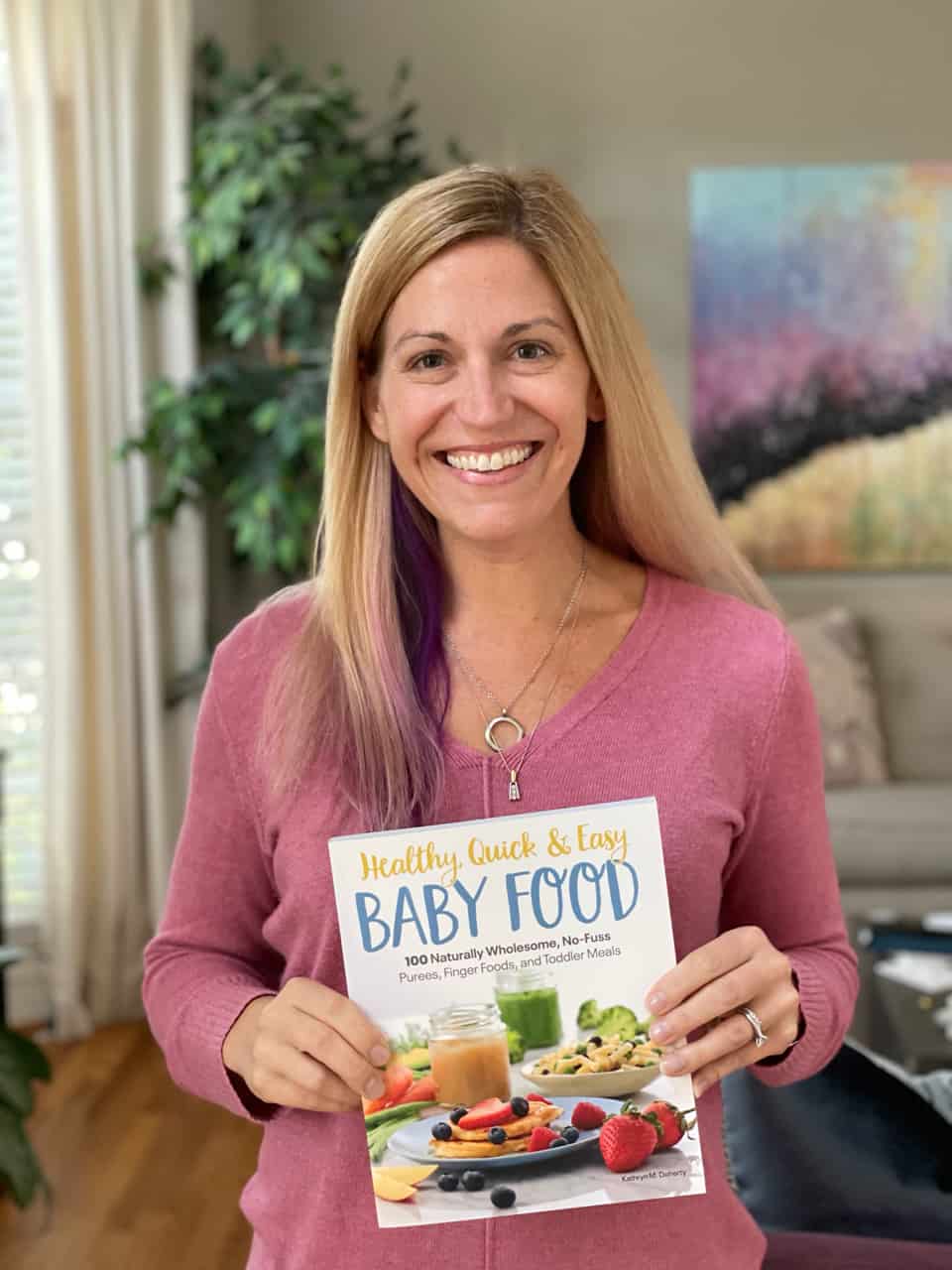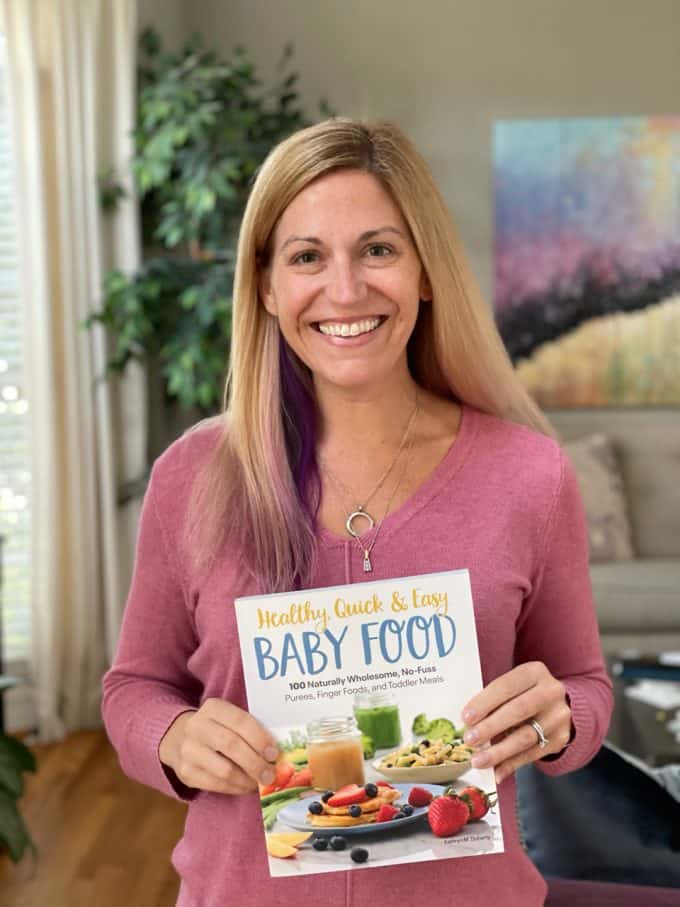 It's launch day! 🎉🎉🎉
Healthy, Quick & Easy Baby Food launches today and so many of you will finally have it in your hands.
It's sold on Amazon and through other major booksellers and will be in major bookstores nationwide starting today.
So I wanted to dive in and give you a bit of a closer look at this, my first cookbook.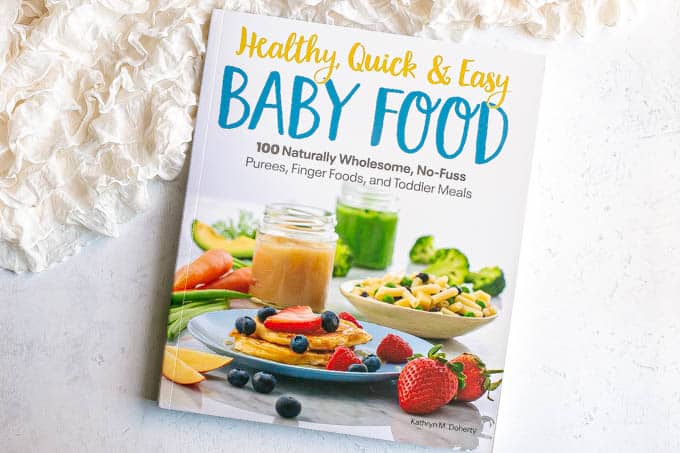 My story: I made ALL of the baby food for both of my kids. Every single bite. There was not a store-bought jar or squeezie pouch in sight.
Maybe it's because I'm a control freak, but I wanted to know what they were getting.
I didn't want any salt or sugar added to their first foods and I wanted to be a little more hands-on with their first experience with food. It's a milestone after all!
And I have long tried to help others who are interested see how easy it can be.
Because I know that making your own baby food is just one more thing to do… and when you're short on time and on sleep, one more thing can feel overwhelming. Especially as a new parent already juggling a million other things.
I totally get it.
It's also just intimidating trying to figure it all out.
I spent hours and hours researching and reading and trying to find all the answers. I'm thankful I was so motivated - and that I'm so stubborn - because it was a lot.
I don't want you to have it so hard.
This baby food cookbook is my way of holding your hand and walking you through this entire process. We are breaking it down into very simple, very do-able steps.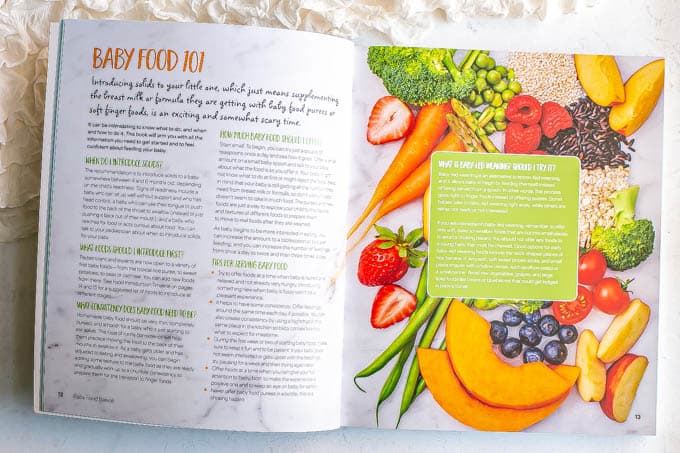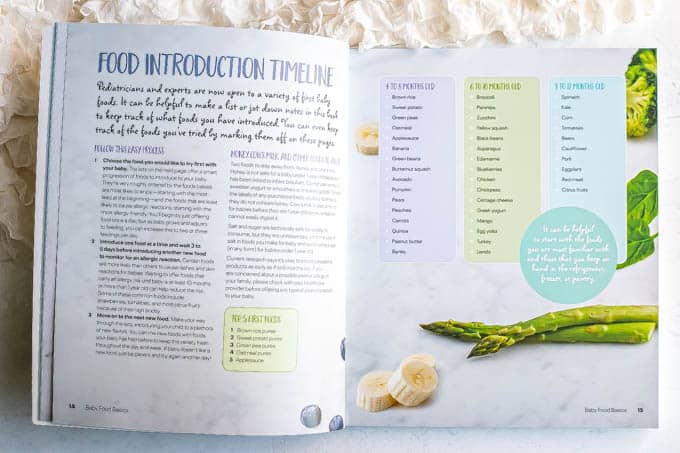 I've got ALL the information you need to get started — from the timing of introducing foods, to the order of foods to introduce to the step-by-step ways to make 25 different single ingredient purees.
And then I keep holding your hand as we advance to combination baby foods, finger foods and eventually toddler and "big kid" meals (that the whole family will love).
This is the all-in-one resource I needed, and I'm so, so thrilled to be able to share it with you. I think it will be such a huge help to get you started on this journey. And I promise, it's going to be a lot of fun.
So, let's talk details.
The book has a huge introduction section that's going to really set you up for success.
I cover some of these things on the blog, like the introducing baby foods schedule, with what foods to introduce at what stages.
And I've shared with you about how to make baby purees and a huge list of ideas for baby food combinations.
This cookbook has all of that and so much more!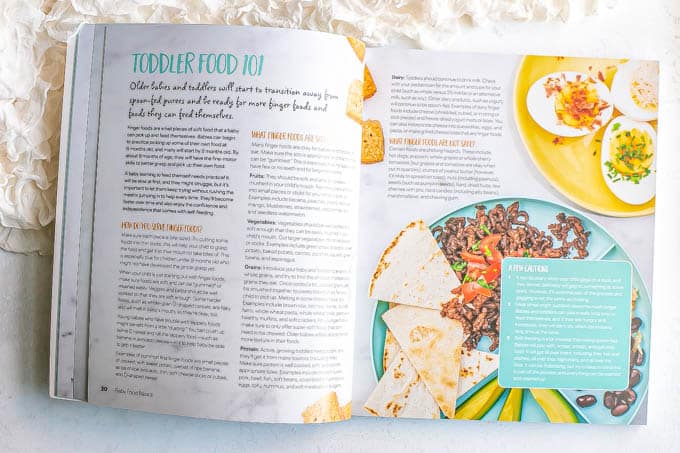 Plus, we follow that with 100 recipes!
They're divided into 4 sections: single-ingredient purees, combination purees, finger foods and toddler meals. You'll progress through the book as your baby ages and you'll be ready for each new stage with these recipes.
Cause I know I freaked when my kids had to bring only finger foods to their morning day care when the were just toddlers. They were still eating so many purees and suddenly I needed lunch five days a week that was all food they could - and would - eat on their own. Eek!
None of those worries for you. You'll have tons of recipes to turn to every step of the way.
We'll go together from Sweet Potato Puree and Green Pea Puree to fun combos like Blueberry Applesauce and Chicken, Rice and Peach Puree.
Older babies will love Homemade Cheese Crackers, Baby Spaghetti and Baby Banana Cookies. And Teething Biscuits are a good idea to have on hand when those sharp little teeth are trying to come in.
Then our toddlers will transition to fun things like Peanut Butter Banana Muffins, Easy Whole Wheat Waffles, English Muffin Pizzas and Baked Turkey Meatballs.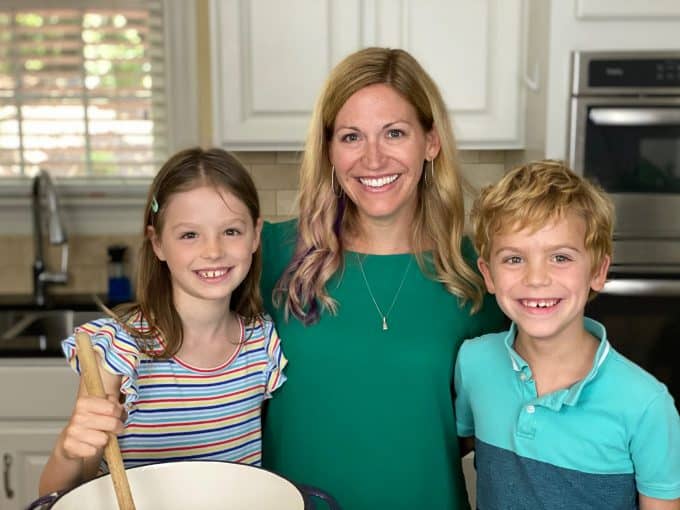 The entire book is also tagged with the major allergens, in case you have foods or ingredients you need to avoid. (And there's an intro section on what to look for and how to handle food allergies in kids. My daughter had one, so I've got experience with that, too.)
Oh - and all of these recipes are 5 ingredients or fewer (not counting kitchen and baking staples) and take 10 minutes or less to prep.
It really is the ultimate resource for making your own baby food, whether you just do some of it here and there or go all in.
Finally, if you are past the stage of needing recipes for littles, this baby food cookbook makes a fabulous gift for the expecting and new moms in your life.
You could even pair it with some fun food-related items to round out a gift. Something like this freezer ice cube tray or these mini containers would be a good pairing.
Or add in some fun things like these bibs (that are so easy to clean and the best thing we had!) or these adorable divided plates in butterfly, giraffe or other patterns.
You can also check out my entire Baby/Kid Kitchen Favorites shop on Amazon to browse some of our other favorites.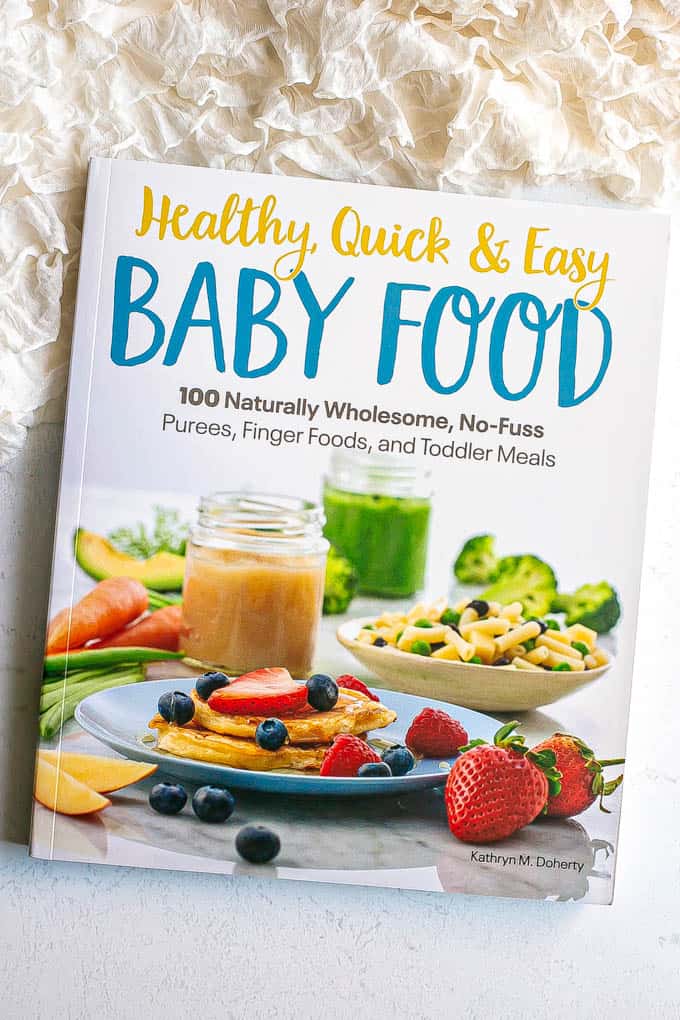 I hope you get your hands on this book soon (order it here!), and I wish you and your baby all the best on this exciting journey together.
XO,
Kathryn
P.S. If you already have or do get the book, please, please consider leaving a 5-star review on Amazon. It's a huge help to new authors like me and I would so appreciate it. 🥰