Household supplies, cleaning supplies, food supplies and other items to stock up on when preparing to stay at home. Includes free printables and checklists!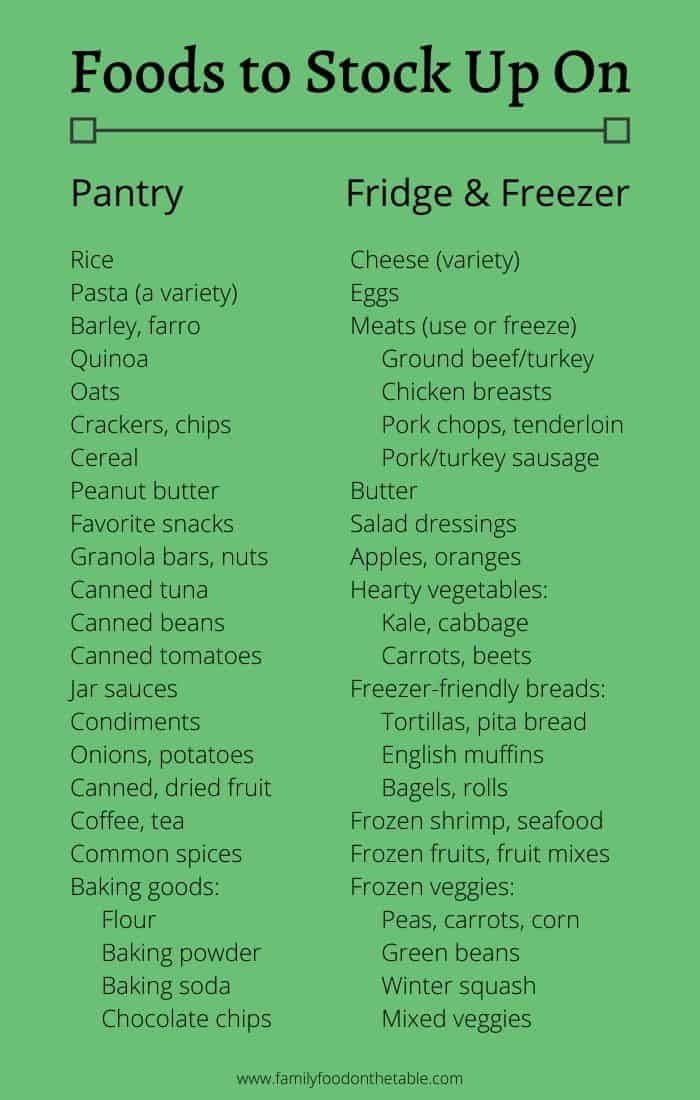 I asked yesterday on Instagram in my stories if you wanted me to share some of the stock-up supplies I've gotten over the past week.
The overwhelming response was yes please! So I hurried to get this out for you.
I originally created this list of household and food supplies when I was pregnant with my first. I knew I'd want to hunker down with my brand new baby girl at home and not have to worry about running errands or sending my husband out.
In my second pregnancy, I added onto and expanded the list, knowing that I for sure didn't want to brave a store with a newborn and a toddler in tow.
This week, sadly, the stock-up list came out for a very different reason.
This coronavirus pandemic has arrived, spread, and it's a different world out there. We are facing school and activity closures, cancelling trips and events, and anticipating a lot more time at home, away from others.
So I've been stocking up once again, trying to make sure we have everything we might need for a few weeks at a time. Fortunately, these days, we have delivery options, and I'm sure I'll pop out to the grocery store on occasion for fresh produce and perishables. But I also know we want to keep that to a minimum and that we could possibly face a quarantine at some point.
Super type A list-making over-planning and record-keeping to the rescue!
Today I'm sharing a few different ways to get yourself, your family, your household ready.
(By the way, this would be useful for any extended stay at home, whether after childbirth or a disease outbreak, as mentioned, but also for an extended recovery from surgery or illness.)
We've got a variety of areas to cover to make sure we are all set.
Stocking up on house and food supplies:
Pantry items to keep on hand
Refrigerator and freezer foods to purchase that keep well
Household and cleaning items to check and buy if needed
Personal hygiene and other stuff to be sure you have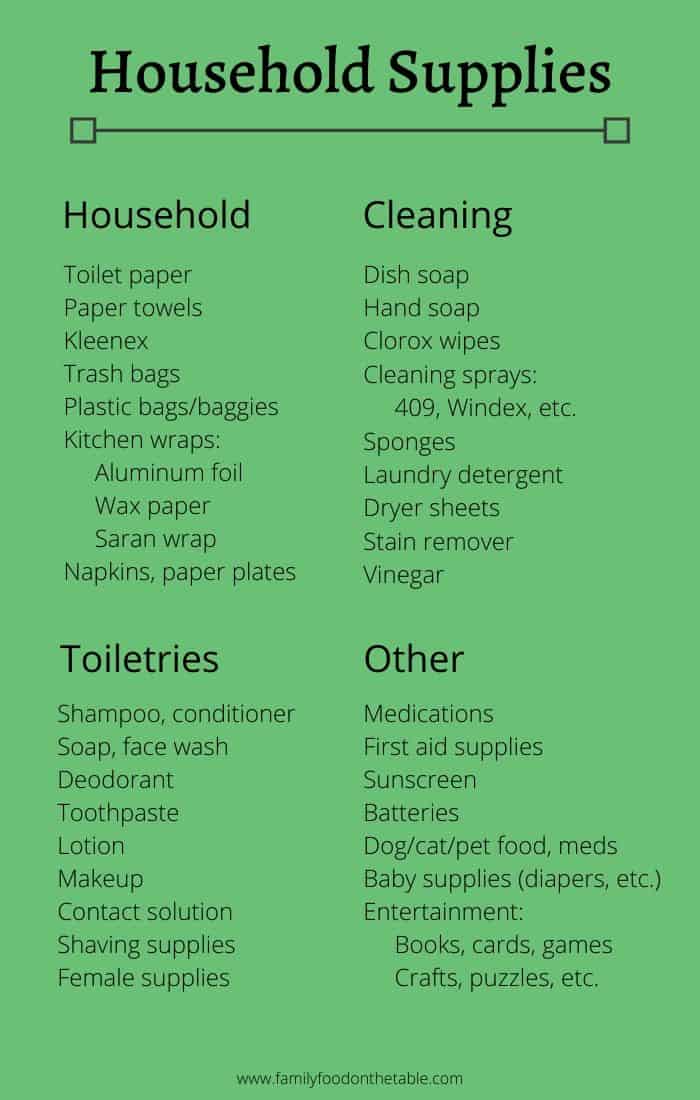 You'll also need to consider any unique personal needs given your situation. Maybe that's medical supplies or special dietary needs for you or someone in your family.
Or maybe it's just more hand sanitizer. Gotta keep those hands clean!
Finally, I'd like to also make a few requests.
Be kind. We are all in this together.
Be generous. Many people won't be able to stock up on supplies. Some families will be in trouble without free school meals to rely on for their children. Please consider donating some of these items to local food banks or aid groups to help out.
Be responsible. This is in no way meant to suggest you should be stockpiling, depleting store shelves or hoarding items. Be smart and thoughtful about what you need.
Finally, I truly believe there is peace to be found in feeling prepared. It's a little scary out there right now, and it has been helpful to me to focus on those things that I can control.
I hope you find this helpful too.
Free printables:
Click the links below for a PDF that you can save and/or print.
Stay safe.
XO,
Kathryn
P.S. Please let me know if you'd like me to share some weeks-long meal plans that would strategically take advantage of fresh fruits and vegetables, as well as recipes that strategically take advantage of frozen foods.
I'll be putting these together for myself (again, type A organizer and planner to a fault here) and am happy to share them with you as well if that would be helpful.
Update: Here's my easy meals to make at home round-up of breakfast, lunch, snack and dinner ideas and recipes that use on-hand ingredients.
If you're interested, I've got a few additional resources that might come in handy: