A full month of easy healthy family dinner ideas to spark some new dinner inspiration, plus a printable calendar and tons of recipes to try!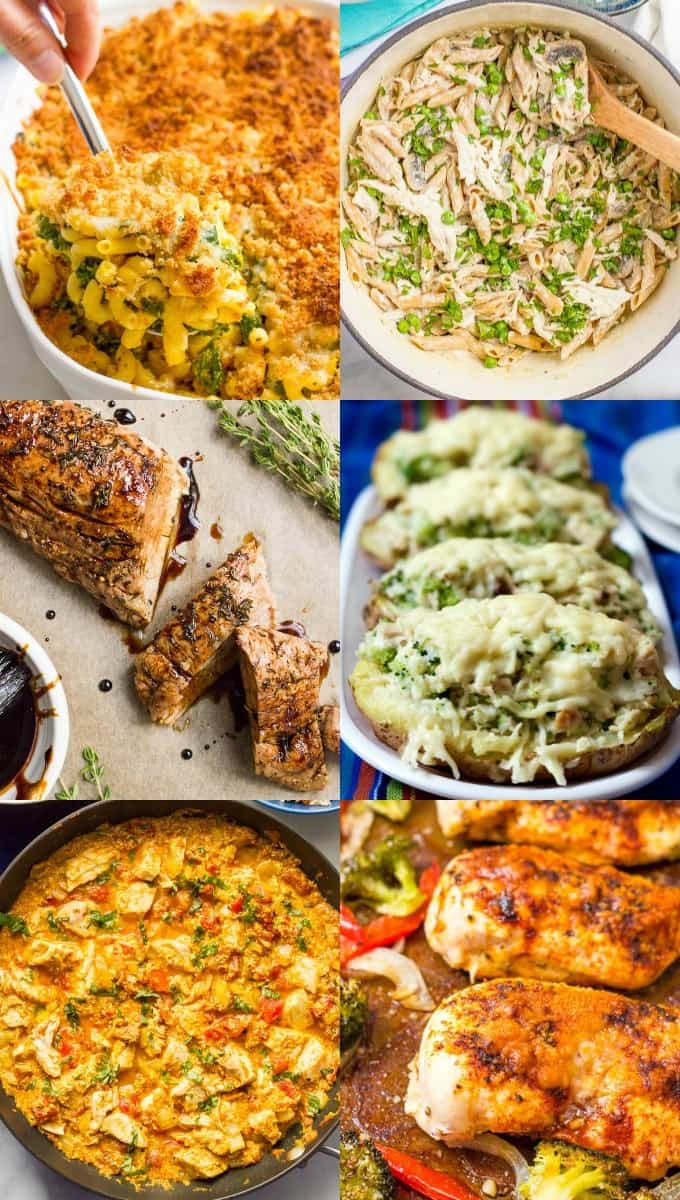 We had such a fun weekend!
We had a play date Saturday morning, followed by a fun bounce house birthday party, followed by an afternoon at the pool and then a movie night -- cause we were wiped! We watched Moana for the first time and it's super cute.
Yesterday, we took the kids to our local amusement park, Carowinds, and had a blast! J (almost 4) was really into the kiddie roller coasters while older sister M screamed her head off. 😂 But she still had fun and it was a great, sunny day of rides!
Sooo... don't look now, but tomorrow is August 1st. (Anyone else just scream a little in their head?!)
That's right, depending on where you live, you may have days or weeks left until school kicks back up and we rush head-first into fall.
So today I wanted to help you get ahead a little and get dinner under control. 👍
I gotta admit, too, I'm weirdly excited to bring you this post!
Mostly because I get weirdly excited to menu plan and schedule out our meals.
No really, it brings me joy. ❤️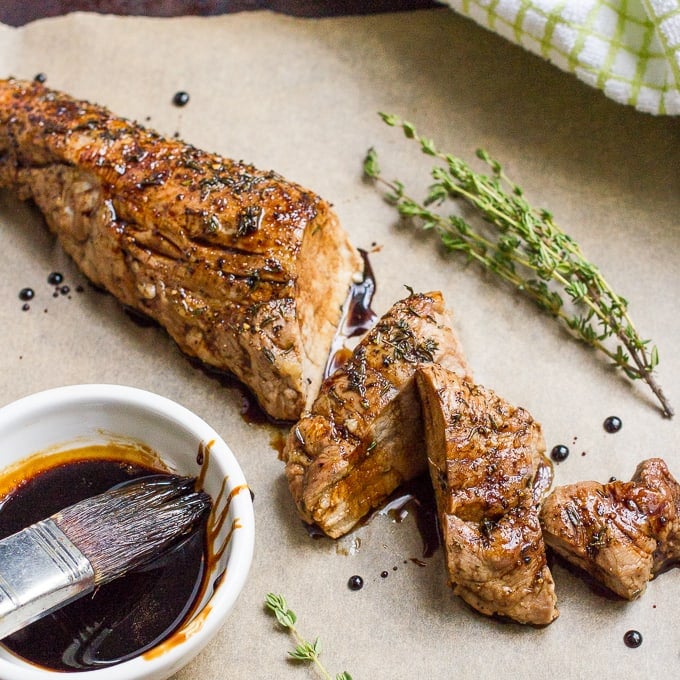 I love to do it. I've got all of our August dinner menu filled out already and I spilled over into September before I could stop myself.
I think it's the type A scheduler in me coming out in full force. 😳
(If you're interested, I've got a whole post on my official guide to meal planning, with all my tips and tricks.)
Today, I'm trying to make it easy on YOU by giving you 30 days of prompts for easy healthy family dinner ideas.
Yes, that's right, a full month of family friendly dinners so you don't have to even think about it. And these dishes are sure to please even the picky eaters in your family. (Well, most of them at least. Can't win 'em all, right? 😂)
These aren't specific recipes, though I'm gonna provide you with some of those, too, in case you want to browse for inspiration or a starting point.
Instead, these are general healthy dinner ideas - such as spaghetti, fajitas, chicken curry - that can prompt you to find a recipe that'll suit your family's needs.
It's about breaking out of a rut, maybe introducing some new dishes and flavors and hopefully discovering some new favorites.
I've kept these prompts very basic. Most are probably recipes that you've had before, maybe cooked before, maybe eat on a regular basis. We're not reinventing the wheel here. We're starting slow.
But I have SO many more I can bring you if you like this!
A month of easy healthy family dinner ideas:
So that's the list of the basic ideas. Hopefully some old favorite and hopefully some can be the new go-to dinner you need for busy nights!
Also, because I love you, and because I am type A and loved putting it together, I made you a free calendar printable with these dinner prompts spaced out - perfect for planning ahead!
I've also got a few specific recipes for you below if you want to check these out for a starting place.
Easy healthy dinner recipes to try:
I would LOVE to hear what you think about these dinner prompts!
Is this helpful? What do you like or not like about this set-up? What else do you need to help you get organized and plan a menu?
I've got so many ideas for more prompts and other types of menu planning posts but I want to do what's most helpful for YOU!
Or if there's some other way I could help you with meal planning, please let me know in the comments below or send me an email. 😊 (Or follow me over on Instagram and send me a DM there.)
Happy cooking!
XO,
Kathryn
P.S. Here's the free printable calendar again!