These easy, healthy grab-and-go breakfast ideas will give you some new delicious foods to help fuel you on busy mornings! Includes everything from oatmeal and muffin recipes to egg-based dishes you can take on the go.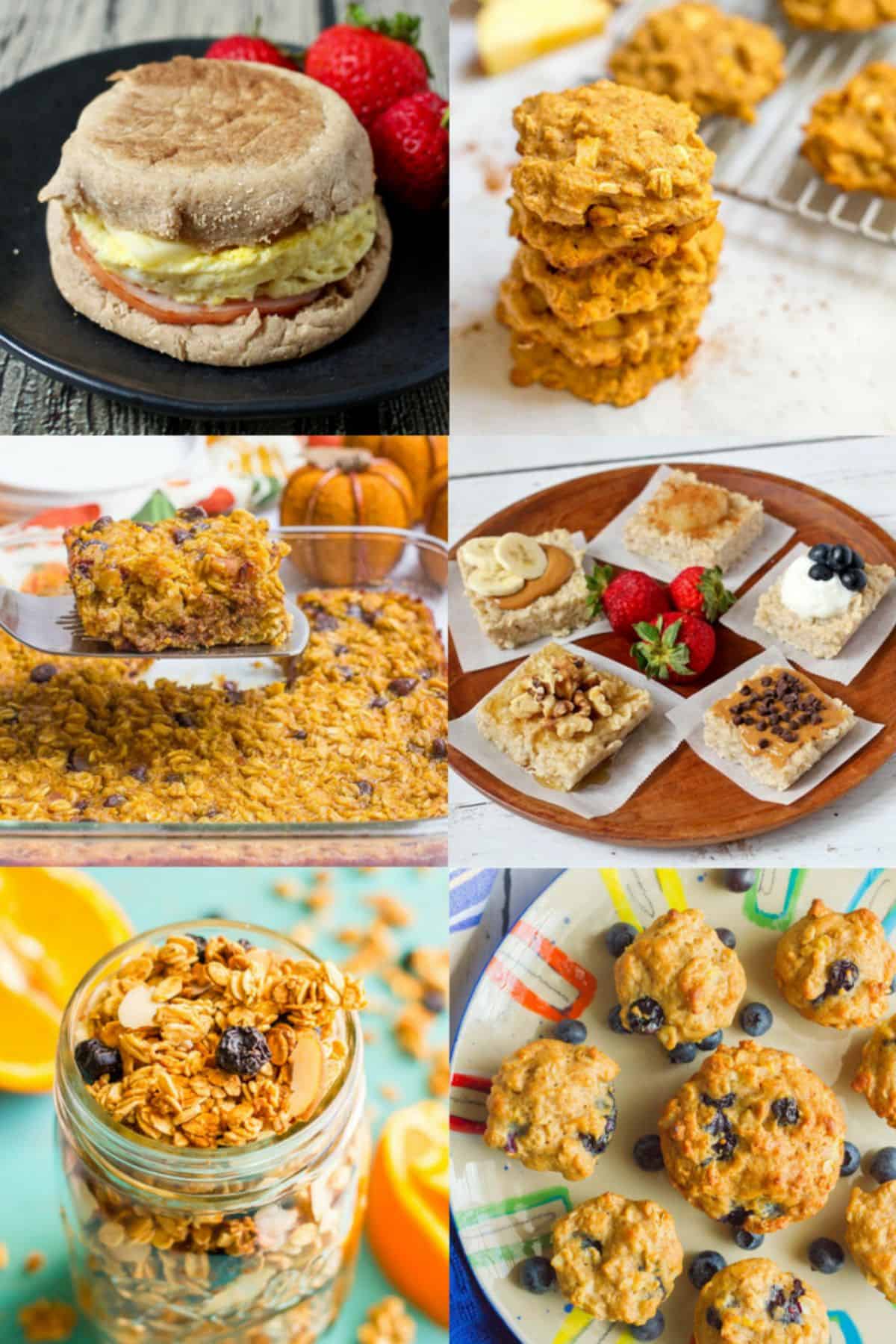 So, I am not headed to the beach as planned this morning. Thanks a lot, Hurricane Florence.
Better safe than sorry, for sure, but I am bummed to be missing my annual girls weekend. On the other hand, there are much bigger things to worry about with this storm, so I'm trying to keep some perspective.
Anyways... on to the breakfast fun today!
Between my early morning start for work (by 6 a.m. most days) and getting my kids ready for school, I have a serious need for healthy grab-and-go breakfast ideas.
So today I'm sharing 16 of our favorite ideas to get in a healthy breakfast on the go and start your day off right, no matter where you are heading.
You can also check out my 5 easy make-ahead egg breakfasts if you're an egg lover like me! And if you like the portable part, see these 25 ideas for folded wraps that you can make and take with you, everything from breakfast to lunch to snack to dessert.
And if you like breakfast all day long, check out these breakfast for dinner ideas for dinnertime inspiration.
As for today, a lot of these are make ahead grab-and-go breakfast ideas, and those are perfect for prepping at night or over the weekend or whenever you do your meal prep.
Other items in this list are breakfast ideas that you can throw together in 5 minutes or less. Cause that's often all we've got, right?!
Don't worry, we're also not doing all carb-loaded muffins and toasts. (Though we have some of those, to be sure!) This list also includes some high protein breakfast ideas that will help give you plenty of energy to tackle your day.
And I included a free printable of these ideas in case you want to have it on hand so you don't get stuck in a breakfast rut!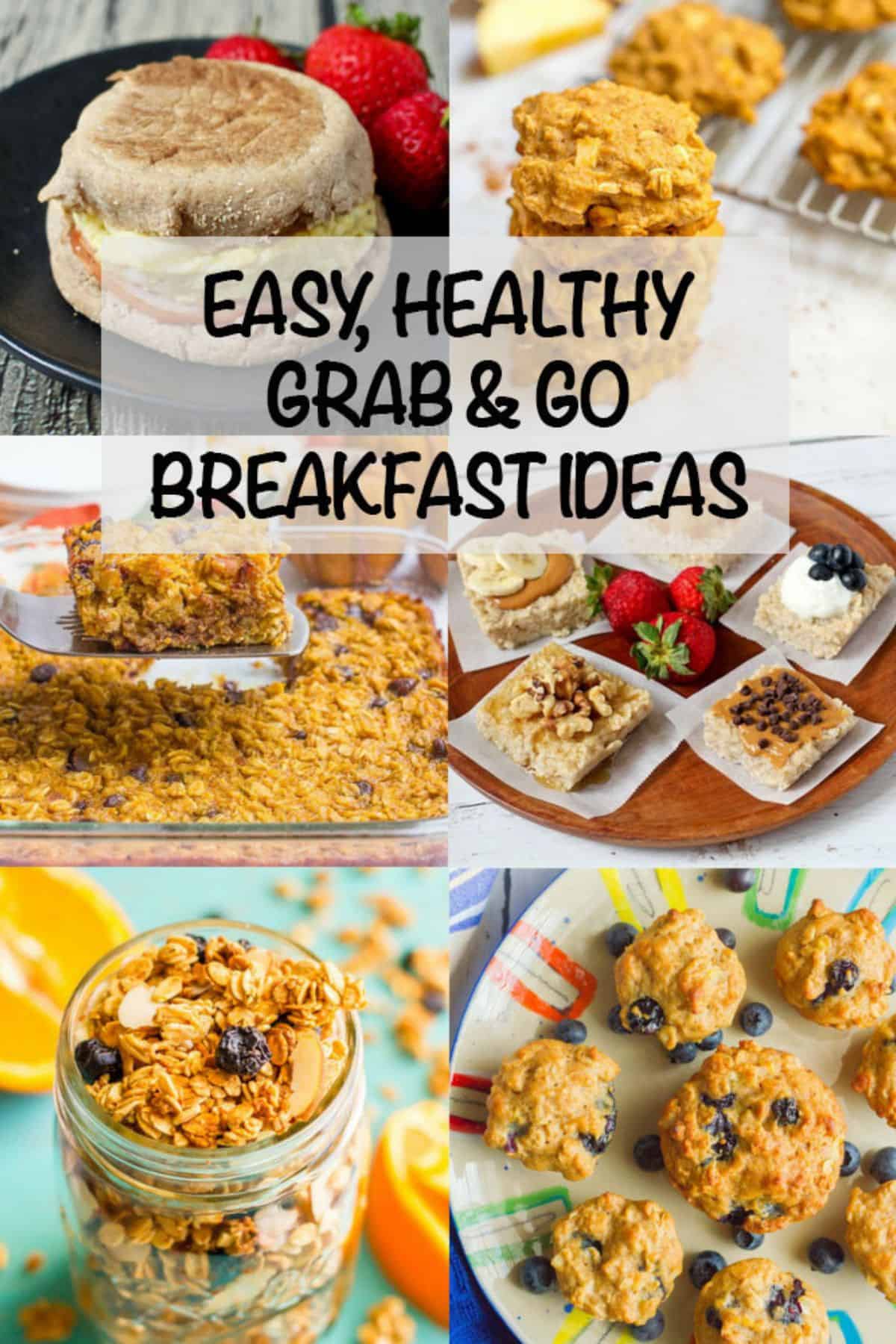 Healthy grab-and-go breakfast ideas:
Muffins or scones
Baked oatmeal
Breakfast cookies
Pancake mini muffins
Homemade egg McMuffin or other breakfast sandwich
Make-ahead breakfast wraps or quesadillas
Freezer breakfast burritos
Mini egg cups/muffins (with veggies, sausage, bacon, etc)
Slice of frittata or breakfast tart (warmed up or served cold/room temp)
Breakfast casserole/baked omelets
Pancake sandwiches (with peanut butter, cream cheese and jam, Nutella, etc.)
Waffles or waffle sandwiches
Granola (as a snack or with an individual yogurt container)
Granola bars or fruit or nut bars
Overnight oats in a jar
Smoothie (green, fruit, nut butter, etc.)
Feeling inspired? Ready to put some of these ideas into action?
Let's do it!
I've included some specific recipes below to help get you started.
Oatmeal breakfast recipes:
Baked oatmeal recipes: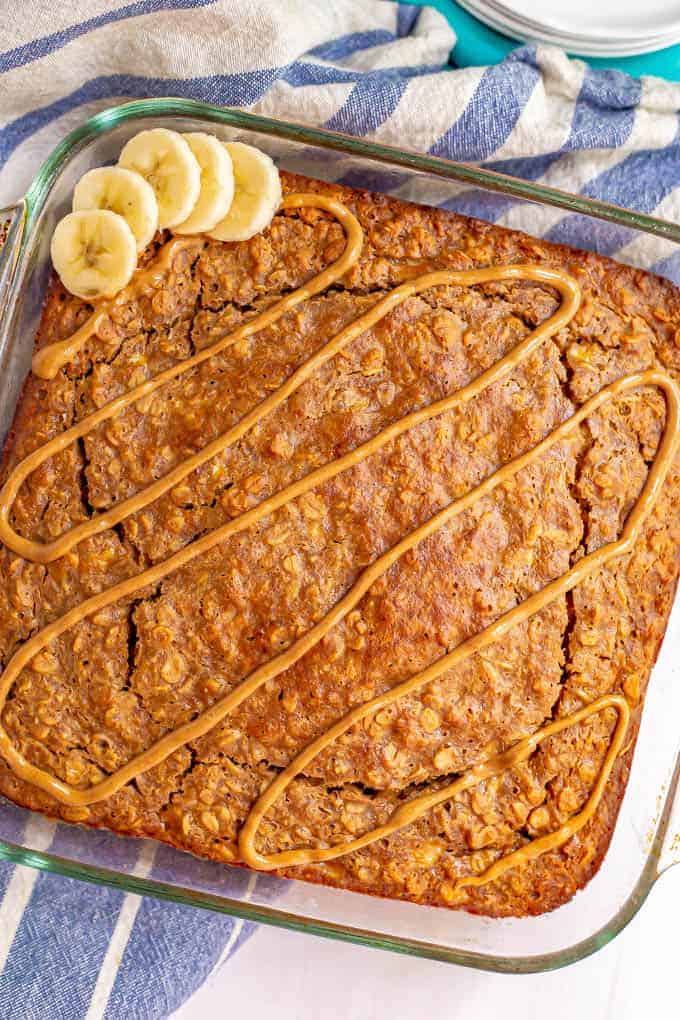 Breakfast cookie recipes:
Healthy granola recipes:
Healthy muffin recipes:
Egg breakfast recipes:
And of course, hard boiled eggs are a great way to take eggs on the go. Pair with a smoothie, cereal or whatever else you can grab before you run out the door.
There you have it folks! Tons of easy, healthy grab-and-go breakfast ideas that will get you going on the right foot in the morning and help fuel your day!
Last tip: Keep some easy containers on hand to make this all run more smoothly in the morning.
Everything from plastic cups to small plastic containers to just some aluminum foil are helpful. We use these small glass jars for overnight oats and parfaits a lot. You can also get reuseable snack bags for things like granola, bars and fruit.
Or use these ideas for healthy breakfast snacks on the go if you need a mid-morning pick-me-up. I call it second breakfast. 🙌
Also, here's that FREE printable of the 16 ideas above in case you want to save it to have on hand. (It's a PDF.)
You can also pin this post to save it for reference later or to come back and check out some of the recipes. 👍
Enjoy!
XO,
Kathryn
P.S. Leave me a comment below and let me know your favorite healthy on-the-go breakfast. We can all use more ideas!