Make breakfast for dinner part of your regular rotation with this list of delicious and easy ideas and recipes, including breakfast sandwiches, omelets, savory oatmeal bowls, breakfast pizza and more!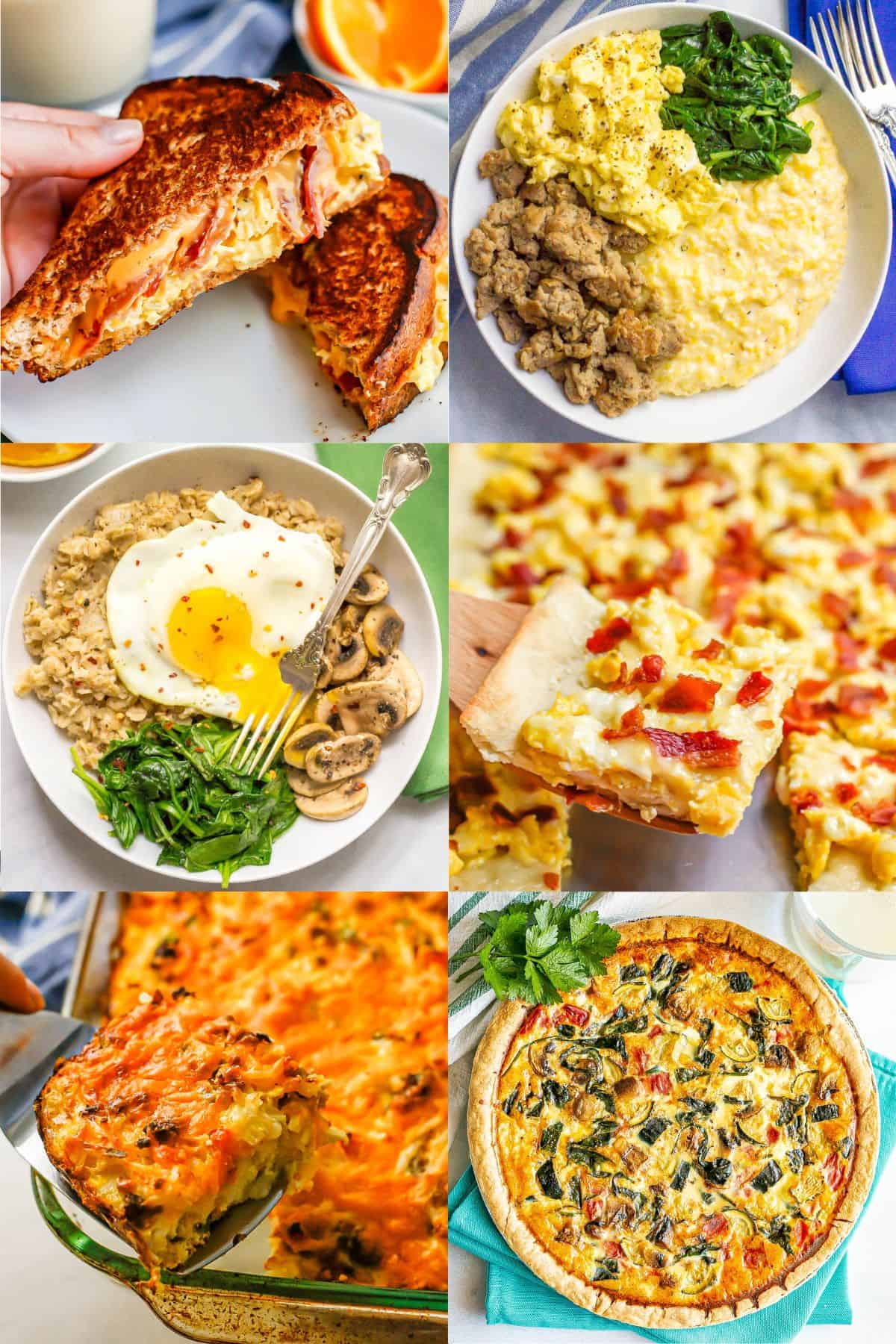 Having breakfast for dinner was one of my favorite things growing up.
It usually meant it was either omelets or bacon, egg and cheese sandwiches and either way was a win.
Those were both also made by my dad, whereas my mom did all of the cooking otherwise.
So something about it felt fun and special.
Looking back, I realize those were probably really just the nights my mom was too dead tired to want to make a meal.
And wow, do I get that now.
So whether you're a tired parent, an exhausted worker, a single cooking for one or just love some breakfast foods, this collection is for you.
(Also, feel free to browse my breakfast and brunch category for tons of morning favorites.)
Now, below I've got a good ole list for you to peruse. Sometimes we just need to see the idea and we can run with it.
Or, if you need some specific recipes, keep on reading cause I've got those for you, too.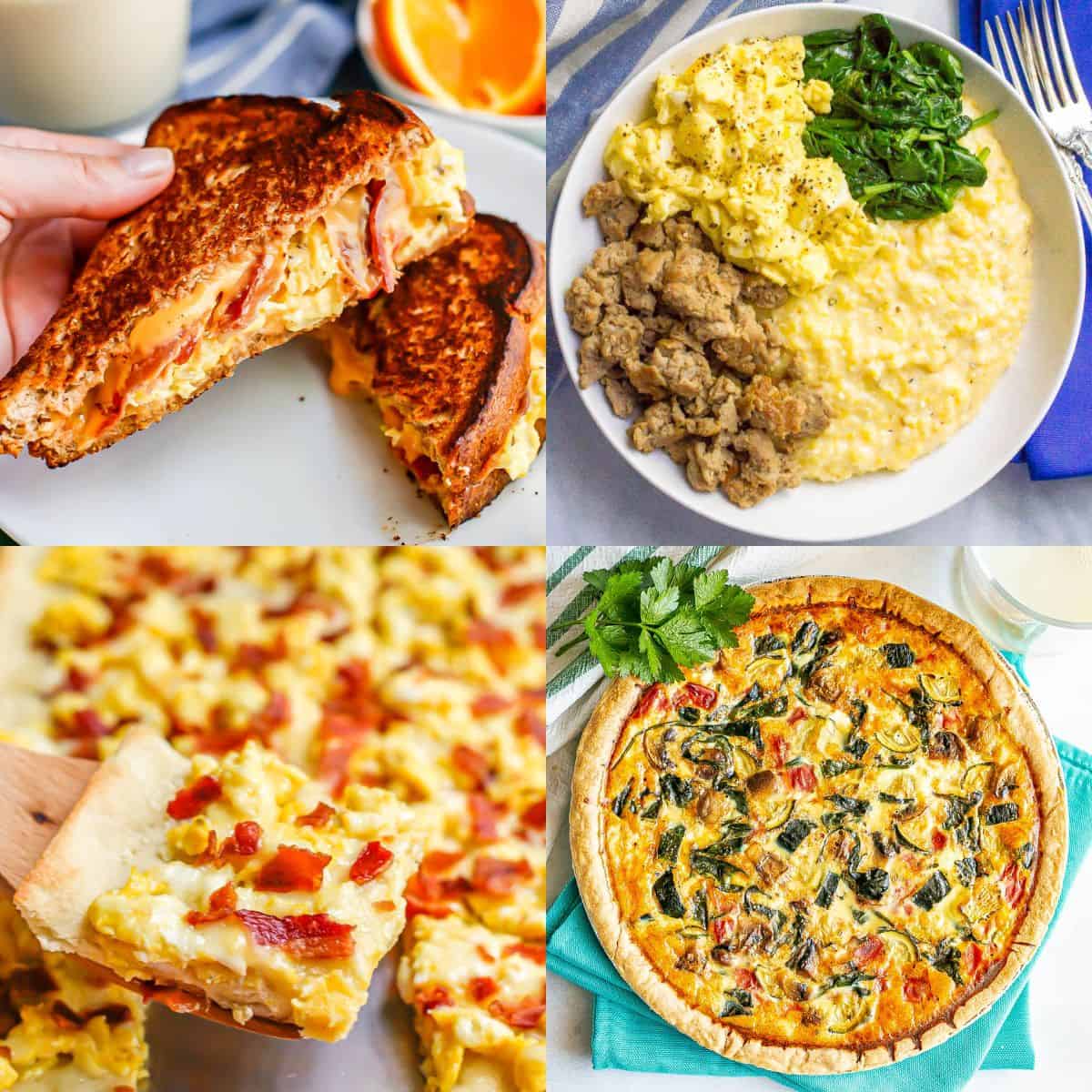 Breakfast for Dinner Ideas:
Breakfast sandwich
Breakfast salad
Omelets
Frittata or quiche
Breakfast casserole
Breakfast hash
Egg scramble
Baked eggs or egg muffins
Breakfast burrito
Breakfast tacos
Breakfast pizza
Breakfast nachos
Savory oatmeal bowl
Cheesy grits bowl
Hash brown bowl
Avocado toast
French toast, waffles or pancakes
And of course, within most of those categories are endless options.
Your breakfast sandwich could be a bacon, egg and cheese or it could be a sausage and egg biscuit or an egg McMuffin or a breakfast croissant or a loaded bagel.
You get the idea, you can make each one your own.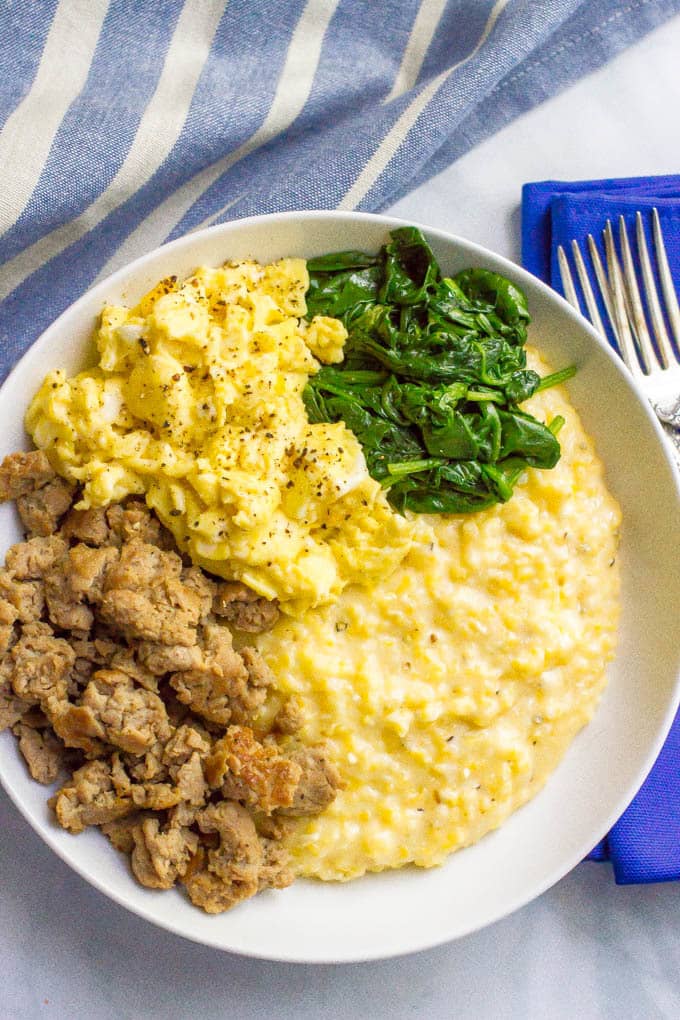 But sometimes, I don't want to use my brain, my creative flow is at a stand still, and I'd rather just follow a recipe.
So here's a collection of specific recipes you can browse to see what catches your eye.
Breakfast for Dinner Recipes: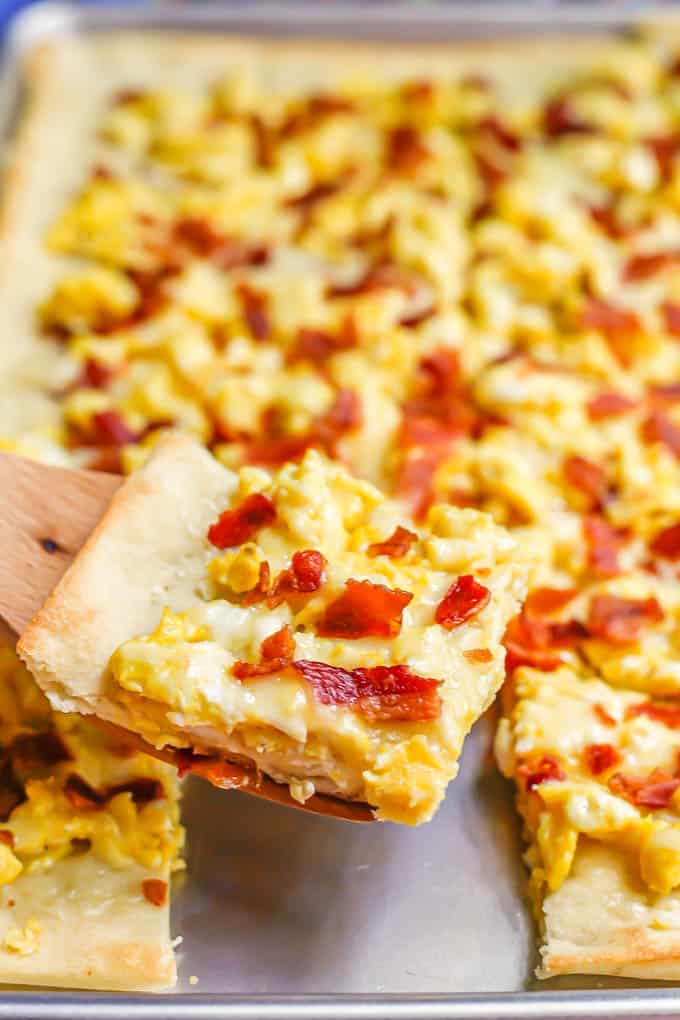 And now I'm hungry. And wanting to eat nothing but breakfast for dinner for a week. Who's with me?!
Whether it's out of your love of all things breakfast or out of sheer exhaustion, I hope you find some new ideas and inspiration to make your next breakfast for dinner night a success.
Enjoy!
XO,
Kathryn