Healthy oatmeal recipes
A collection of healthy oatmeal recipes, including sweet and savory breakfast and brunch options as well as delicious, wholesome snacks and desserts.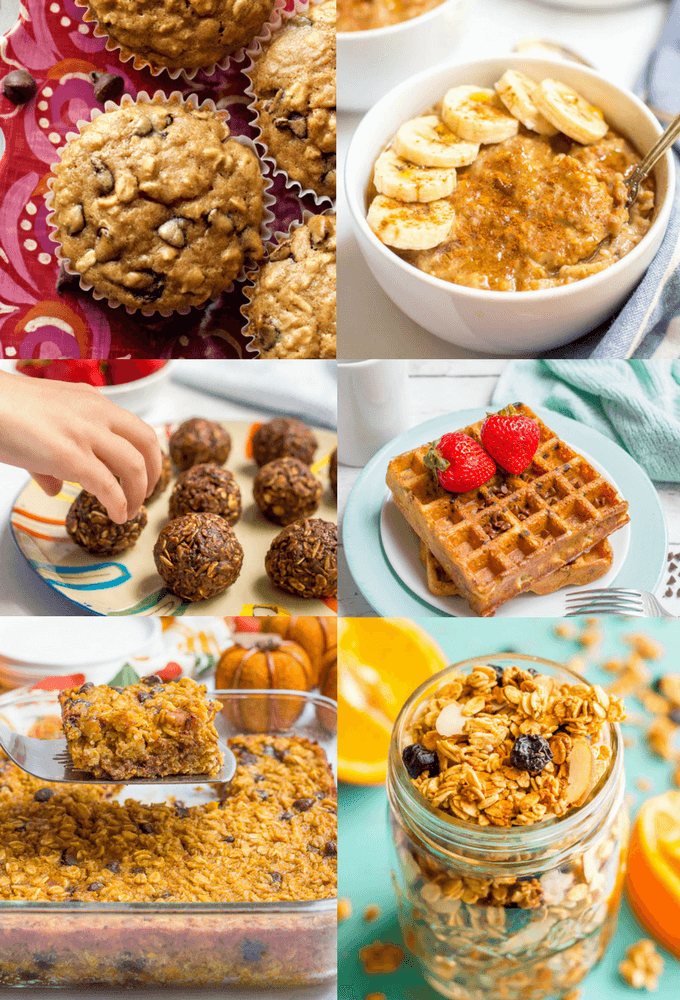 We are pretty much oatmeal fanatics in my house.
ALL of us adore oatmeal and it's a rare day that we're not making or eating something with oats or oatmeal in it at some point during the day.
And I mean all four of us - my husband, myself and our kids (currently ages 6 and 4).
Our go-to 3-minute microwave oatmeal is a morning staple for my husband and a weekly staple for the kids and me. My kids eat overnight oatmeal jars at least twice a week for breakfast and we often have baked oatmeal another morning of the week.
For school lunches or afternoon snack, we can be found munching on some no-bake cookie or energy balls with oats, oatmeal cookies of some variety or if they've asked nicely, I'll make a batch of granola and we all just shovel handful after handful until it's gone.
Want to know some of our very favorites of the group below? OK, I'll share!
Our family's favorite healthy oatmeal recipes:
I guess I'd better stop there. So yeah, you could say we kind-of have a thing for oats.
And considering they are a healthy, whole grain, I'm so OK with that! Which is why I'm always coming up with new yummy recipes to incorporate our beloved oats.
Check out the collection of recipes below and I hope you find some new favorites!
XO,
Kathryn