These 60 healthy chicken dinners include easy recipes ranging from sheet pan meals and quick skillet meals to chicken pasta, slow cooker chicken and baked chicken recipes.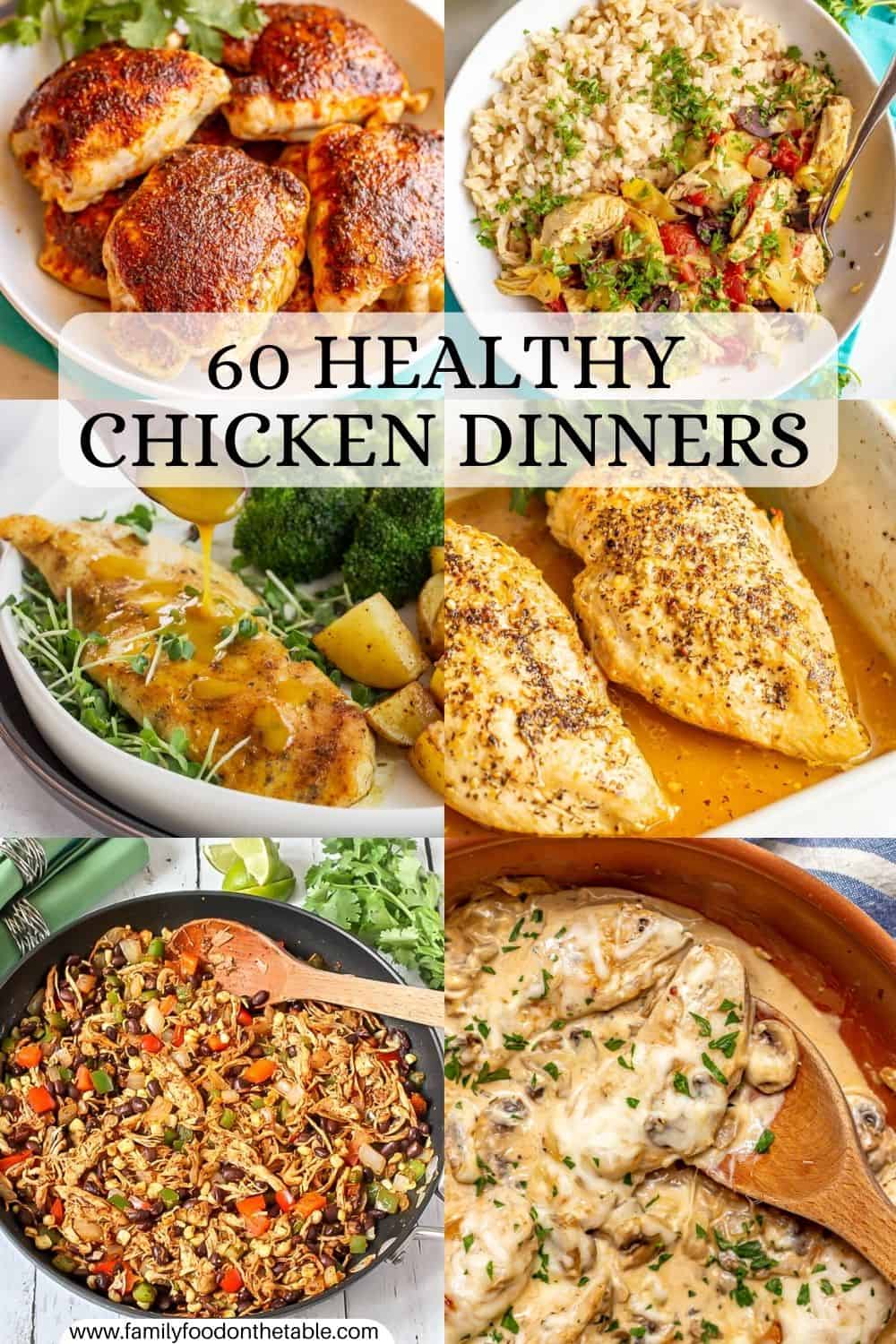 Chicken dinners are kind-of my jam.
We eat chicken A LOT in my house. And I'm always looking to find ways to keep it new, exciting and delicious. And easy. And healthy.
I know, that sounds like a big ask, but you can truly have yummy meals that are nutritious and satisfying. Promise.
I've been sharing many of these with you for years. I have a category of healthy one-pot chicken dinners here on Family Food on the Table, as well as my 15 minute chicken recipes and 30 minute chicken recipes.
Those are continuously updated anytime I add a new recipe in those categories, so there's always more to check out.
And today I'm so excited to share this round-up of healthy chicken dinners with you.
It's summertime, and I know many of us are trying to lighten things up. But these meals are great any time of year. (Healthy is kinda my thing. As is chicken. No matter the season.)
It also seemed like a good time to share these since we're entering back-to-school season.
(What happened to the summer?! It has flown by… 😩)
I know this is a time of year many of us are looking to find some new recipes, try some new dinners, and just generally get back on track with regular meal times and all of that.
So I'm hopeful that these 60 healthy chicken dinner recipes will be just the inspiration you need to tackle some new recipes in your kitchen.
And I really think you'll find some new family favorites that you'll want to come back to again and again.
(Speaking of coming back, feel free to pin one of the collages I've created here to save this collection. Or bookmark this page - whatever works for you.)
For ease of browsing, I've divided these healthy chicken recipes into 11 categories. They are:
Sheet pan chicken recipes
Chicken pasta recipes
Skillet chicken dinners
Grilled chicken recipes
International chicken dishes
Stuffed chicken recipes
Baked chicken recipes
Slow cooker chicken recipes
Chicken casseroles
Chicken soups and chili recipes
Instant Pot chicken recipes
That way you can scroll around to see what suits your mood.
Oh, and just as a caveat. I realize that everyone's definition of healthy is different. I've been a health and nutrition editor for more than 15 years, so I read and see all the studies and research, as well as the vastly different views on dietary approaches.
So I'll just say that these recipes are all-around healthy. We're not drowning in butter, cheese or heavy cream. But we're also not going keto or low-carb or gluen-free, though there are recipes here in all of those areas.
We're oping for homemade recipes, using real ingredients and with a focus on whole foods. Feel free to tweak as needed if you follow a certain diet or have dietary restrictions.
Last thing. I didn't even bother with what might be considered super healthy and super light chicken recipes - things like green salads with chicken in them or grain bowls that include chicken.
I love salads and grain bowls as much as the next person, but I also wanted to make this list for really family-friendly chicken dinners that my kids will eat, too.
(If you're now craving a salad and grain bowl like I am, here are two of my favorites: southwest chopped salad with chicken and BBQ chicken quinoa salad bowls.)
OK, let's dive in.
Healthy Chicken Dinners
Sheet pan chicken recipes
Sheet pan dinners are great for a prep it and forget it type of meal.
It takes a little work up front to get everything ready to go, but then you stick it in the oven and your entire dinner is cooking away at once. And everything will be ready all at the same time, too.
Here are a few of our favorites, but I definitely have more coming.
(If you are in for it, you can sign up for my free e-newsletter to get all of my new recipes delivered straight to your inbox so you never miss a thing. I'll even send you my free e-cookbook, Healthy Weeknight Dinners, as a thank you!)
- Sheet pan honey mustard chicken with potatoes and broccoli
- Southwest sheet pan chicken and veggies
- Sheet pan harvest chicken and vegetables
- Sheet pan Mediterranean chicken and veggies
Chicken pasta recipes
My husband apparently subsided on chicken pasta before we met and eventually married. It was his go-to dinner.
And now we have two pasta-loving children, so it's still a staple in our house.
I almost exclusively use whole wheat pasta to get some extra whole grains in. You could of course swap regular pasta if you prefer. Gluten-free pastas also work well in all of these dishes that I've tried them in.
And just a heads up that even the creamy pasta dishes here don't actually use heavy cream. It's often cream cheese or Greek yogurt, so we're keeping things lightened up.
- One pot creamy chicken and mushroom pasta with peas
- Healthy chicken Alfredo with broccoli
- Creamy lemon chicken spaghetti
- Healthy chicken broccoli mac and cheese
- One pot pasta with chicken sausage, spinach and peas
- Chicken penne pasta with broccoli
Skillet chicken dinners
Chicken skillet recipes are some of my favorites for how easy and flexible they can be.
I make these - or versions of these - ALL the time. Swap out the veggies or beans, change up the seasonings and you've got a whole different dinner.
Super quick and easy, super healthy, super flexible. All things I love in my dinners.
And that's maybe why I've included SO many here. 😍
Regardless on what mood you're in and what flavors you fancy, you're sure to find something here to hit the spot.
- Quick and easy Mediterranean chicken
- Low carb chicken with spinach
- Easy skillet apricot chicken
- 15 minute honey garlic chicken
- Sautéed chicken and apples with rosemary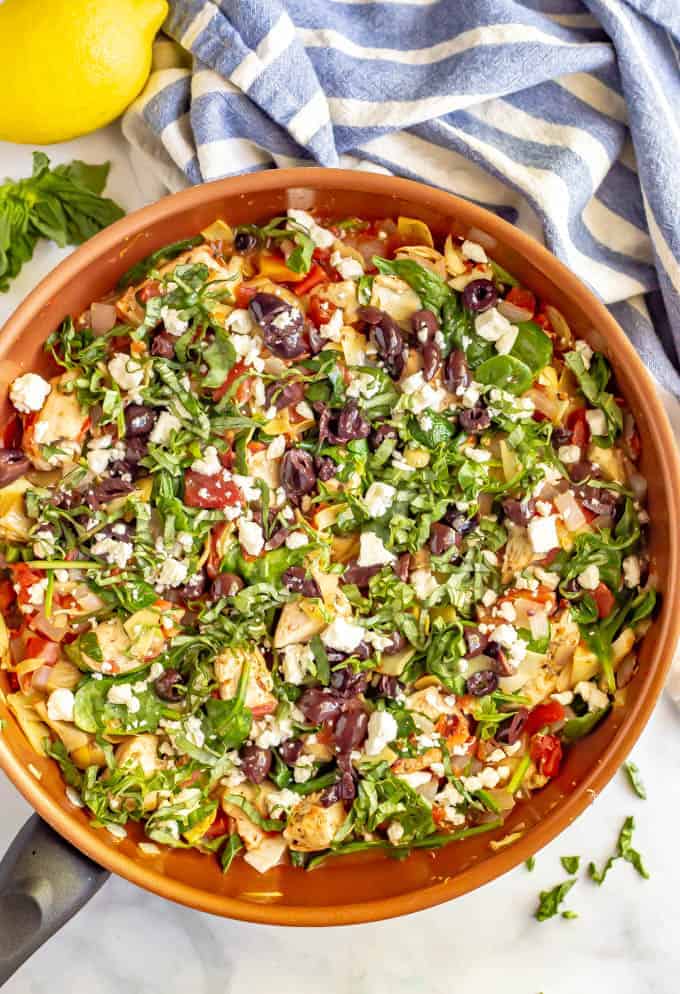 Grilled chicken recipes
Take your chicken outside with these easy grilled chicken recipes.
A few of them require a marinade, which takes at least 30 minutes, but others are just seasonings and toppings. Those are perfect for last-minute nights when you need to get your chicken ready to go.
Cause we can't always plan ahead, right?
- Cheesy fiesta grilled chicken
- Balsamic herb grilled chicken marinade
- Coconut lime grilled chicken marinade
Or if you're looking for more ideas, check out these 10 easy grilled chicken recipes.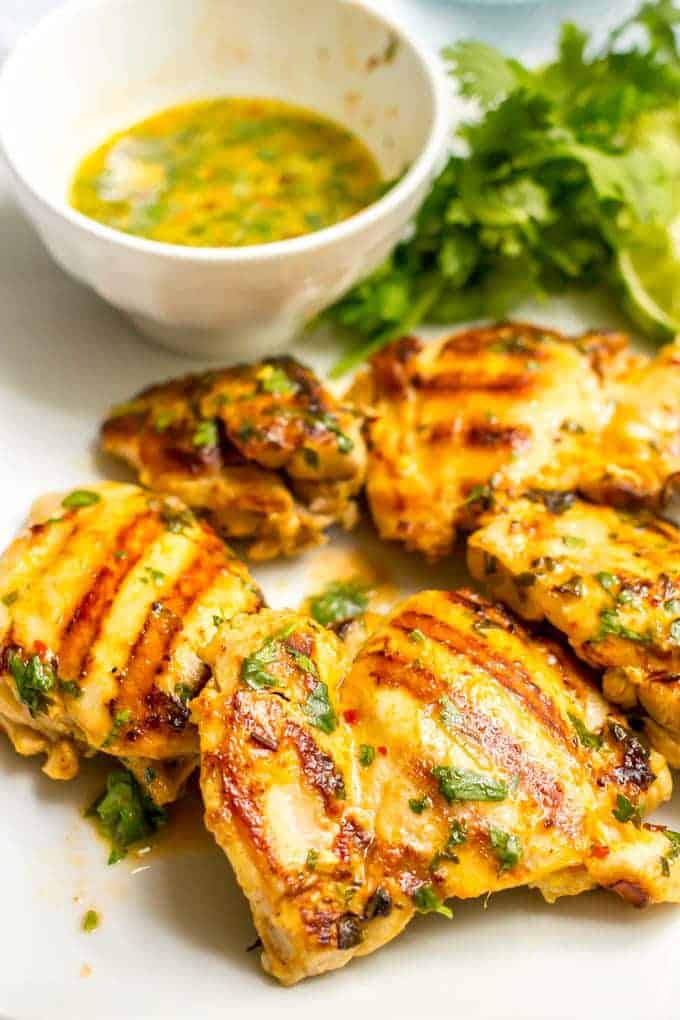 International chicken dinners
We've got a lot of various Asian-themed dishes here.
To be clear, these are my easy take on classic recipes. I'm not trying to pretend they are authentic. We're definitely going Americanized here.
But the flavors are fantastic and you can make them in your own kitchen without a trip to an Asian grocery store. On-hand ingredients, easy to make and sure to satisfy those cravings. Without the need for takeout.
- Easy sweet and sour chicken with vegetables
- Easiest ever chicken stir fry
- Quick and easy teriyaki chicken
Stuffed chicken recipes
Do you stuff your chicken?
It's really very easy to do - especially once you know how to butterfly chicken breasts - and yet it seems so fancy.
It's a great way to serve chicken for company, too, because you can often prep the chicken ahead and then just cook it off when you're ready.
Deliciousness awaits!
- Chicken breasts stuffed with prosciutto, spinach and mozzarella
- Apple and brie stuffed chicken
- Cheesy Mexican stuffed chicken breasts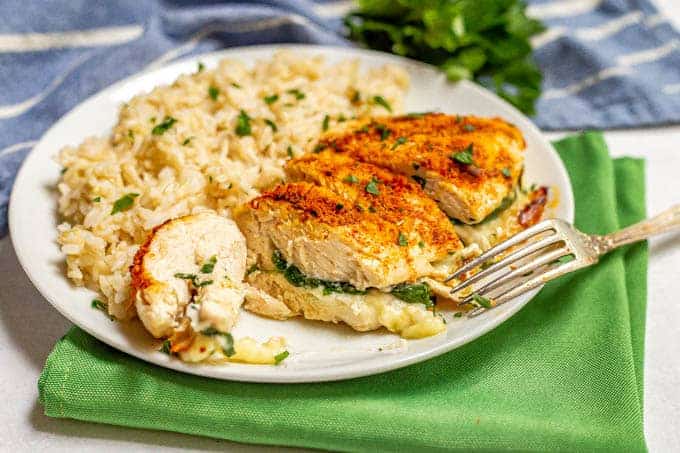 Baked chicken recipes
No boring or bland baked chicken here, no thank you.
These five recipes are flavor packed, juicy and sure to please. (Even picky eaters can't resist the tacos or meatballs below!)
- Baked shredded chicken tacos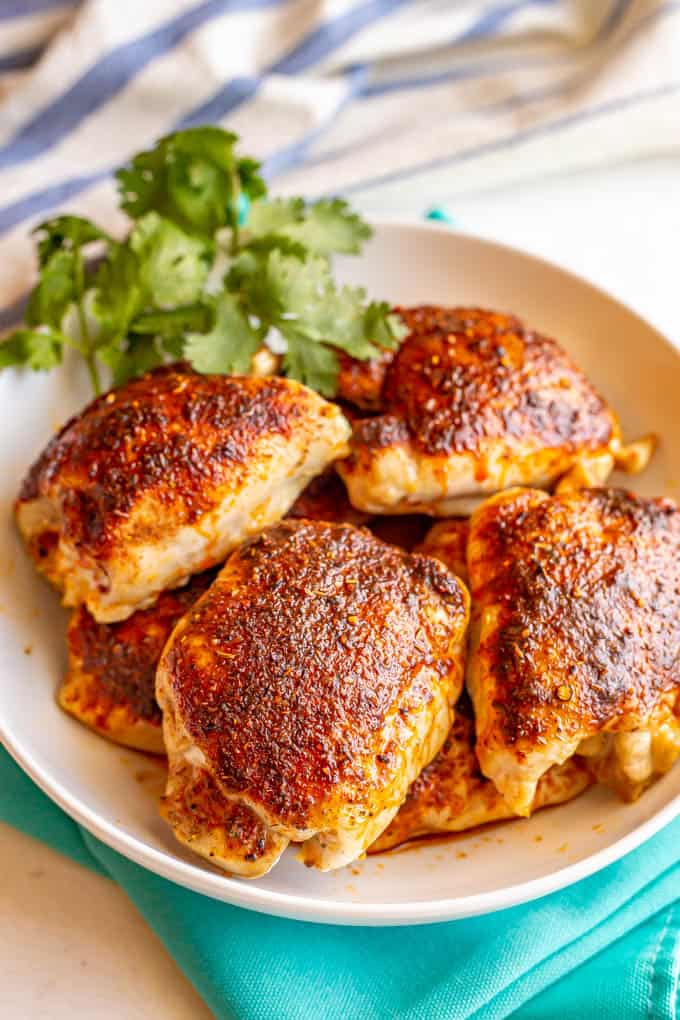 Slow cooker chicken dinners
Let your slow cooker do the work!
I love a dinner that is ready and waiting for me at the end of the day. And I definitely use my slow cooker ALL year long.
It's not just for wintertime or colder weather. It's a great thing in summertime, too, so you don't have to fuss in the kitchen at the end of the day. Or bother with heating up the oven.
We've got a ton of easy recipes here, some of which are the "dump and go" type, with minimal prep time needed. Gotta love that.
- Crock pot Mediterranean chicken
- Slow cooker bistro chicken thighs
- Slow cooker balsamic chicken
- Slow cooker teriyaki chicken
- Slow cooker honey garlic chicken
Healthy chicken casseroles
Nothing says comfort like a casserole, don't you think?
And while some might be loaded with creamy soups or swimming in cheese, we've got some healthier versions here today.
These are also really kid-friendly and family-friendly. Fun flavors, too!
- Easy healthy chicken pot pie with a biscuit top
- Healthy chicken taco casserole
- Healthy chicken fajita casserole
Chicken soup and chili recipes
Soups and chili are a staple in our house all fall and winter long. And some soups are such classics and favorites, we enjoy them year round.
These all fall under that category! And I think they'll be new faves in your house, too.
- Quick and easy chicken and black bean soup
- Healthy slow cooker chicken chili
Instant Pot chicken recipes
I just had to include a few Instant Pot recipes, in case you love yours as much as I love mine.
And if you don't yet, these recipes might just make you fall in love with it. They are easy but so flavorful!
- Instant Pot honey garlic chicken
Well that was a lot of chicken, huh?
But I've heard from so many of you who feel like I do - you just can't have too many chicken recipes!
I hope this round-up of the best healthy chicken dinners will help you find some new delicious dinners to try. And some new favorites to serve your family again and again.
And if you have a favorite I haven't included here, leave a comment below and share it with us!
Happy cooking!
XO,
Kathryn